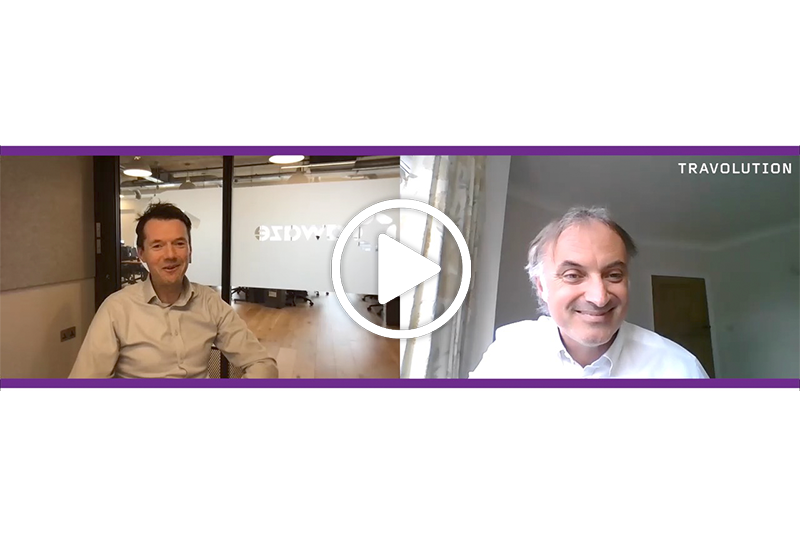 Travolution webcast: How Awaze is tapping into talent in the UK's second tech hub
Lee Hayhurst spoke to Awaze's John Crosby on the re-platforming of holiday rentals business
Lee Hayhurst spoke to Awaze chief operating officer John Crosby on the work that has taken place during the COVID-19 pandemic to re-platform the firm's brands 
Awaze, the parent of cottages.com, Hoseasons and Novasol, says it new Manchester tech hub has given it access to the digital talent it needs.
The firm, formed after the £1.3bn divestment of Wyndham's European rentals division in 2018, moved into new offices in the centre of the UK's northern city last September.
Speaking on a latest Travolution webcast, John Crobsy, the firm's chief operating officer, said it was essential that the firm developed a unified technology platform.
"Part of the key thing here is building a new platform to power this combined business," he said.
"Historically there's been mix with Novasol developing a lot of its technology in-house and the UK business has worked with third parties and consultants."
Awaze has retained its contact centre in Lowestoft and a second operational headquarters in Copenhagen, where Novasol is based, but closed its office in Earby.
Crosby said the new technology hub in Manchester has already recruited 50 specialists in search technology, marketing and product, data analytics and revenue management.
As well as a "rich vein of talent" in the UK's second largest digital hub, Manchester was chosen because of its regular and convenient links to Copenhagen.
The firm has been focussing on bringing all its properties onto the same search interface to improve the management of availability, rates and inventory.
It is also working to present a more consistent and unified front-end experience to the consumer on its websites.
Crosby said his key challenge when he took on the role was to address fragmentation in the business: "Putting it all on one platform helps us develop a far better product for everyone.
"And we can run many more experiments and deliver a better experience to bring bookings to owners."
He added: "Technology is fundamental to this business for driving guest and owner experiences and bringing that together."