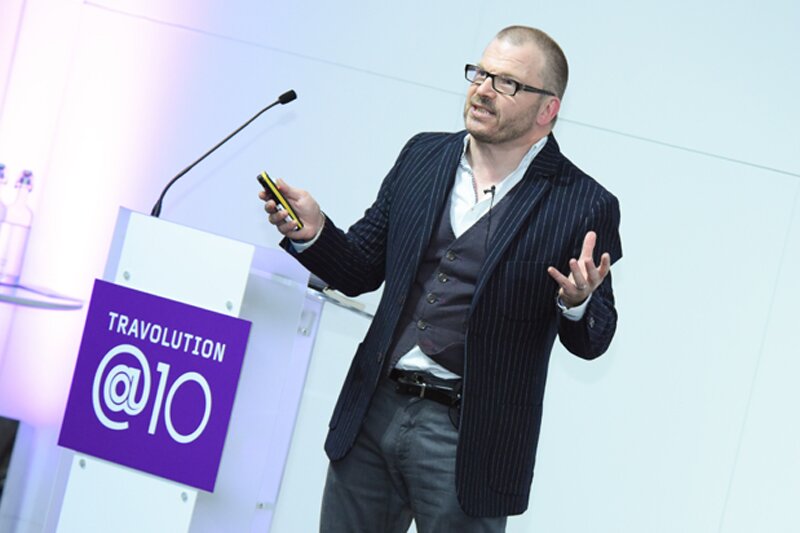 Travolution founder announces departure from Travelport to take on new challenge
Simon Ferguson joins Informa to head up business intelligence unit
Former Travel Weekly chief executive and Travelport group vice president for the Americas, Simon Ferguson, has left the GDS and tech giant to join multinational publishing firm Informa.
Ferguson joined Travelport in 2011 initially as vice president and managing director for northern Europe before relocating to Atlanta in the US in 2018.
He has joined Informa as vice president of its Asset Intelligence arm, based in Atlanta, where he will lead a business intelligence, research and data science division targeting the construction, engineering and transportation sectors.
Confirming his departure from Travelport, Ferguson said: "I have made many friends here in the business and in the industry, and am enormously proud of what I have achieved through my leadership roles across both the European and the Americas regions. I wish my Travelport colleagues all the best as they pursue an exciting future."
Ferguson will retain an interest in the travel sector as an investor and adviser for mobile start-up Upgrade Pack.
He described the firm as "an exciting technology platform that is disrupting the travel loyalty and mobile payments sector, allowing consumers to benefit from discounted upgrades, and travel suppliers to target high-value travellers".
When at Travel Weekly Ferguson led the management buy-out from Reed Elsevier in 2009 which saw the leading UK trade title bought by current owner Clive Jacobs, founder of Holiday Autos.
During his time at Travel Weekly, Ferguson founded and was publishing director of Travolution, the group's pioneering digital travel B2B publication.