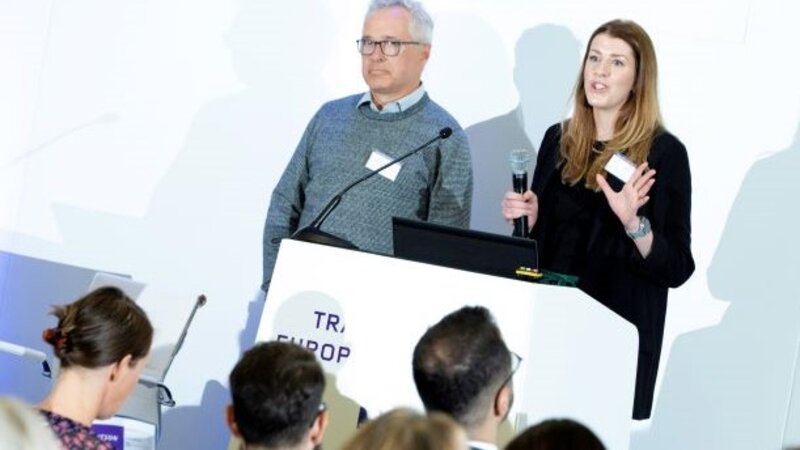 Travo Summit 2021: EasyJet Holidays plans 'precision retailing' with data deep dive
Airline tour operator works with bd4travel to understand individual customer perspectives
EasyJet Holidays says the sky is the limit for the way it will be able to use data to better understand and customise its website and offers for its audience.
Speaking alongside data insights partner bd4travel at last week's Travolution European Summit, the operator's lead product owner Alex Black said the brand will now focus on "precision retailing".
She said COVID has made customer behaviour so changeable that it is no good using data just to understand customer segments or profiles but to drill down to the individual.
---
More: Travolution European Summit: Full coverage
---
She said bd4travel's precision retailing tool will allow the firm to "dive even deeper into the data so we can personalise our site to a greater degree".
We are going to be looking at how we can serve relevant and more personalised promo codes to customers to promote services and products to them based on what we think they'll like based on their behaviour and the behaviour of others before them.
"When it comes to this tool it's kind of the sky's the limit for us because previously we were better able to predict and understand our customers' behaviour but at the moment it's so changeable.
"It varies based on media and government announcements, so we have to adapt our approach to the data we see and we want to continuously improve our understanding.
"We want to use this tool to help us learn, but not learn what our marketing segments are, what our user profiles are.
'If you want to give a better sales process to your customers find out something about them.' @bd4travel's Andy Owen Jones gives an overview of his #TravoSummit presentation with easyJet holidays' Alex Black pic.twitter.com/a8mKYcdkvX

— Travolution (@travolution) September 30, 2021
"We want to learn who our customer is what they like and most importantly how we can see things from their perspective."
Andy Owen-Jones, founder and chief executive of bd4travel, said the challenge is if firms can understand what their customer wants in real-time how can they use that to improve.
"If you understand, in real time, what a customer wants at the level of an individual can you not make your sales process better?
"I think too many people are pushing stuff in at the top of the funnel and expecting something to come out that's a result when actually what you need to build is a relationship.
"There are lots and lots of companies, not just in the travel industry who are building massive data lakes.
"But actually, if you're going to translate that into results you need to have a complete conviction that that relationship with individuals is what's going to get you there."
Owen-Jones added: "Ultimately, we believe results come from conversations about actions, which come from opportunities, which come from possibilities, and finally they come from relationships.
"We don't believe fundamentally you can have a relationship with a segment. To really have a relationship with your customers you have to try, in the digital age, to understand the individual.
"It's simply not good enough to divide people into ten marketing segments…because we all change, as you will have seen over the last year."
More: Travolution European Summit: Full coverage