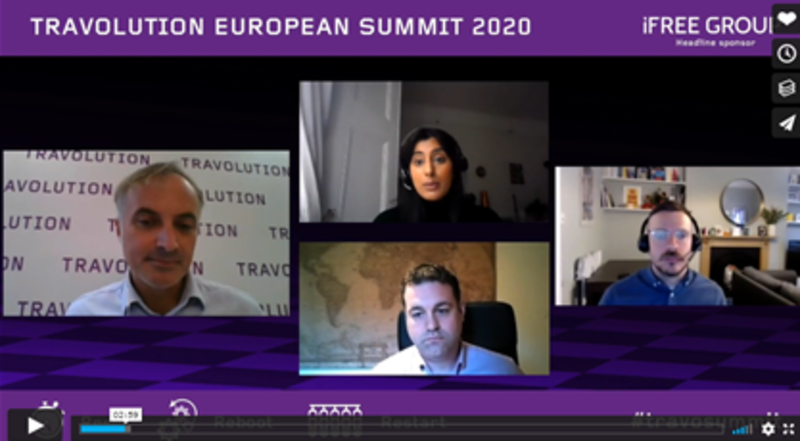 Travo Summit 2020: COVID-19 will see shift towards deregulated 'platform' models
Legal expert Farina Azam of Kemp Little said firms selling packages were stung by the refunds controversy
Travel firms are expected to shift their models away from selling packages to avoid regulation following the COVID-19 pandemic.
Speaking on a panel at last month's Travolution European Summit, Farina Azam, partner and travel lead at law firm Kemp Little, said many firms selling flight packages have been stung.
Problems getting customer money back from airlines have seen long delays in processing refunds and customers taking to social media to vent their anger.
Two leading villa firms, James Villa Holidays and Villa Plus, have recently announced plans to move to ditch flight sales.
---
---
"You will see a move towards a more deregulated model, whether that's moving away from packages altogether and focussing on a single component and doing that really well.
"Some companies will say you have to book your own flights. They will say we are not going their again because we have been so stung."
The shift to more intermediary platform models will put more of the legal onus on the supplier, but does not leave the company "totally off the hook", added Azam.
Azam also predicted a more trust account models will come in as companies look to protect customer money themselves, and de-risk their businesses.
"Part of that is not going to be from choice," she said, "there's definitely an element of you will not be able to find insurance if you don't do this.
"That will be a good thing. Anything that moves business away from being reliant on customer cash…is a good thing."
Azam said the controversy surrounding the issuing of Refund Credit Notes (RCNs) instead of cash refunds early in the pandemic saw a potentially positive move turn into a negative.
She said although package travel regulations clearly state RCN's are covered, the CAA's refusal to make a public statement allowed them to become contentious.
"The premise of the RCN was to protect customers but give the travel companies a bit of breathing space," she said.
It had been widely anticipated that the UK government would follow counterparts in Europe and suspend package rules governing refunds within seven days for airlines and 14 days for tour operators.
However, this never came and the sector found itself in a period when it was accused of breaking the law on refunds while issuing RCN's which were not officially backed in the event of insolvency.
"Public perception became very, very negative. It went from a situation where customers were accepting them (RCNs).
"They were happy to hold on to book further down the line and it was nice to actually have to book a particular date for a future holiday.
"But as it progressed it became seen as very negative and people were pushing back which just increased pressure on travel companies."
Azam said the degree of interactions on social with customers angry about delayed refunds had been unprecedented.
"This is the first time we have seen that scale of social interaction with customers. Any airline, or OTA, when they made a post there were tens or thousands of posts underneath.
"I have never seen anything like it. It will be interesting to see how companies manage that and how they change their social media strategy, because that's so important.
"Right now, you can see exactly how things were dealt with. You saw Facebook group pop up with people sharing their war stories."
Azam said this put travel firms in a difficult position because customers who had their situation resolved after threatening legal action would go on social and tell everyone.
She said there's no way of stopping customers going public when the situation goes legal, and trying to gag them with non-disclosure clauses could backfire.