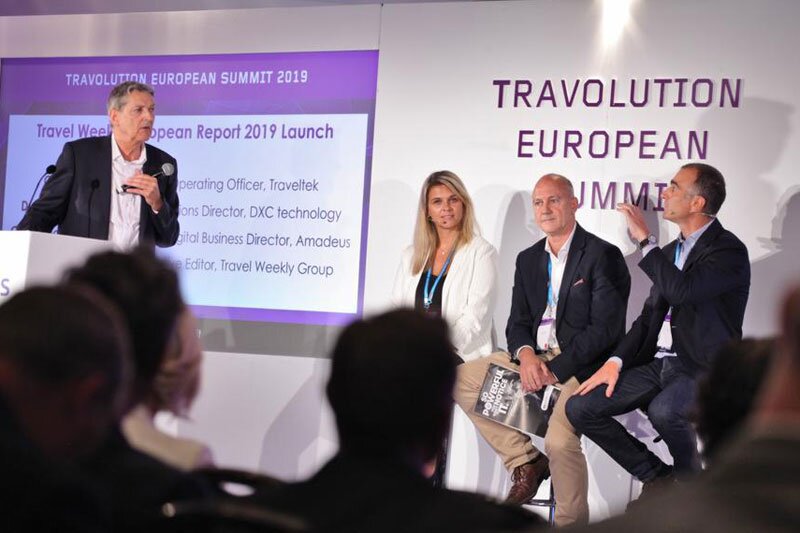 Travo Summit: Skills and innovation vital in sector that has peaked
'New models and creative ideas needed to overcome stagnating growth'
Demographic shifts in Europe and the US are deepening a digital skills gap at companies, the Travolution Summit was told last week.
Duncan Alexander, digital solutions director at DXC, told a session launching the annual Travel Weekly Europe report, that firms are experiencing a serious Human Resources challenge.
"People are retiring earlier and kids are entering the workforce later. We are losing workforce. At the same time we have a record levels of employment so what we have is a skills problem.
"Therefore companies are in massive competition to engage staff and keep them onboard."
---
Full coverage: Travolution European Summit 2019
---
Alexander said bringing in new employees is a big challenge because today's workforce expects to be located in a modern workplace and to be able to use their own phone or laptop straight away.
He said everyone today has to take care of their own digital career as the hype around technology becomes a reality and people need to re-skill to remain employable.
Traveltek chief commercial officer Cressida Sergeant said the travel technology firm had embarked on a major project to migrate its core systems to Amadeus Web Services before modernising its agent desktop and bringing it up to consumer grade standards.
"We have recognised the need to modernise some of the agent technology we provide. People coming into the industry expect to have similar technology they have at home.
"When I look at the agent tools versus B2C the industry has been slow [to adapt] but I recognise some of the complexities."
Amadeus marketing and digital business director Geronimo Pirro said it is an exciting time from a technology perspective for travel companies because "digital has peaked" and there is no longer any growth except to take market share.
"It's a mature market," he said. "Digital is not new anymore. Last minute started in 1998, this has been around for quite a long time.
"It's quite an exciting time from a technology point of view because these new players have to push boundaries now. We are seeing a lot of new business models and creative ideas to overcome the stagnating growth."
Prillo said OTAs are not able to grow margin per booking as acquisition costs rise and so are focussing more on retaining the customer and loyalty, "increasing top line and bottom line at the same time".
He cited EDREAMS Odigeo's new Prime subscription service and French firm PerfectStay as two examples of innovative models that have emerged to avoid rising costs of acquisition.
"We are also seeing the personalisation trend," he added, "without getting into Artificial Intelligence and new technology but simply adding what you call merchandising, of seats, bags and meals to air tickets is increasing. We are seeing double-digit growth in this area."
However, Sergeant said she didn't think true personalisation is being done in travel yet saying she thought its impact was being "exaggerated".
"I think as an industry we have not really done as much as we could have done. It's quite a hard thing. If you look at the data alone it's difficult to draw too many trends out of that. You see personalisation in something like Netflix, where it's easy to recommend. But it's still an area as an industry we have not done very well."