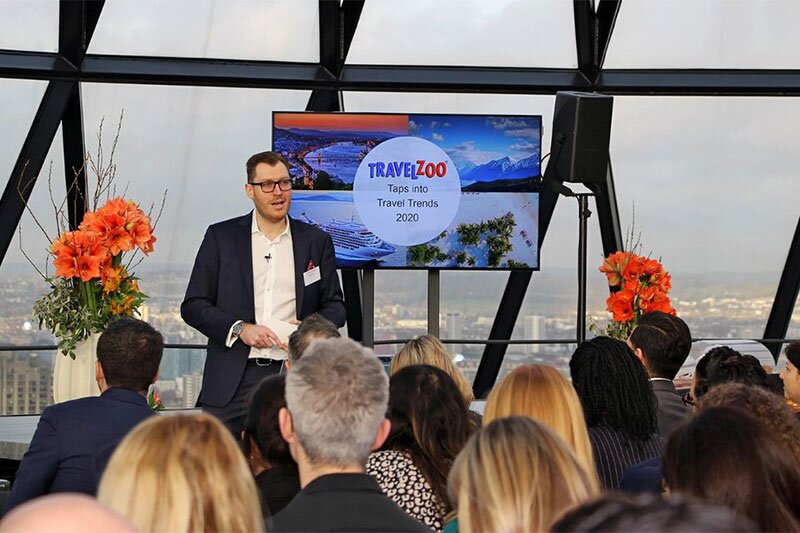 Travelzoo trends survey points to increasing confidence among bookers
There are signs that travel bookers are looking to secure deals earlier
Gallery: Travelzoo trends event
There are signs that travel bookers are looking to secure deals earlier, rather than waiting for a lastminute bargain, according to the results of the latest Travelzoo consumer research.
Speaking at a Travelzoo travel trends event in London on Thursday, James Clarke the deals specialist's UK-based general manager, said its members appear to be optimistic about 2020.
He said 57% of the portion of its five million UK members who were polled, expected to be better off in 2020 and 30% had greater confidence in the economy.
"This is hopefully the first signs we are seeing of certainty in the marketplace and improved confident in the travel market," Clarke said.
In terms of members looking to book their holidays further in advance, Travelzoo found 72% are planning to book over three months before the travel date.
Clarke described this as a "dramatic increase" and he put it down to the possibility of people feeling more financially secure and wanting to secure their holiday.
However, Clarke added it remained to be seen whether a lastminute trend reappears in May and June, particularly for operators with committed stock.
Travelzoo also asked members about what destinations they are looking to travel to in 2020 with 94% saying they were keen to try somewhere new.
Japan figured highly, as did Canada, maybe due to the recent royal connection with the Duke and Duchess of Sussex, and Norway also figured highly.
More adventurous destinations like Uzbekistan and the Galapagos also featured highly, indicating an increasing desire for experiential trips among Travelzoo members.
The survey found 40% of respondents were looking to take a cruise with Scandinavia and the fjords popular among Travelzoo members. One in four expressed an interest in taking a river cruise.
Travelzoo members were also found to be seeking greater value, but want to holiday in luxury, looking for five-star hotels at three-star prices.
Clarke picked out a good value Maldives holiday deal as the kind of offer that is "resonating very well with our customers".
"If it's a deal for somewhere new with a bit of luxury thrown in it's going to resonate well with our members," said Clarke.
This year the survey also asked about attitudes towards sustainability to assess whether the rising profile of climate and global warming is having an impact on buying behaviour.
It found just 18% are actually considering their carbon footprint when they are choosing and planning their holidays.
Clarke said although this might appear to be relatively small it is likely to be growing due to media coverage of the Extinction Rebellion movement, Greta Thunberg's activism and the arrival of Flygskam (flight shaming) in the UK.
Gallery: Travelzoo trends event