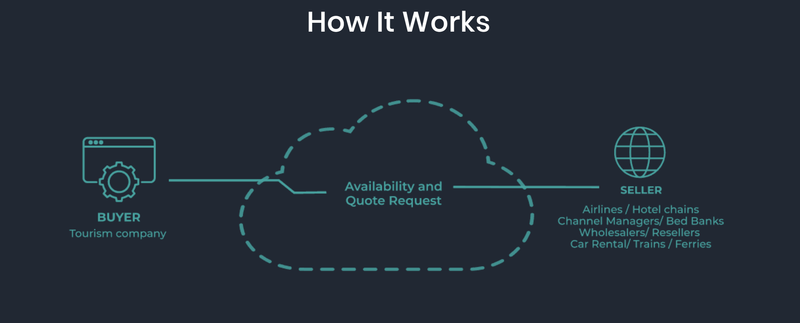 TravelgateX and PayParc strike exclusive deal to offer B2B instant payments wallet
System designed to make up for a lack of credit due to the impact of COVID-19
A new automated B2B payments system will be offered to client by Majorca-based travel technology firm TravelgateX as part of a partnership with PayParc.
The exclusive strategic agreement will give clients using the TravelgateX distribution platform access to access to an electronic payments wallet through an API integration.
TravelgateX said more than 1,000 companies worldwide could benefit from this solution without the need for any technical integration.
The seamless payments technology has been designed to offer assurance that payments will be made between partners to make up for a lack of credit insurance cover.
This has forced some firms supplying product to seek bank guarantees and advance deposits from retail partners, TravelgateX said.
However, with many OTAs needing to work with multiple suppliers providing these guarantees is impossible due to the impact on cashflow during the COVID-19 pandemic.
TravelgateX said the alternative of moving to use virtual cards increases costs and man hours, the likelihood of fraud and is associated with compliance issues.
The firm said PayParc has addressed these issues and offers travel firms the chance to save 3% on each transaction by eliminating the bad debt risk between buyers and sellers.
Pedro Camara, chief executive of TravelgateX, said: "What we have signed is an exclusive agreement so that any company that has a connection with TravelgateX can pay instantly and securely through PayParc, to any of its providers.
"In this situation of lack of credit, we can guarantee these payments in the safest way possible."
PayParc's technology was specifically developed for the travel sector and the firm says it is becoming even more important in an increasingly competitive sector.
The firm says all firms must boost their performance where they can to survive in a market buffeted by external factors like fluctuating oil prices and the coronavirus pandemic.
Taylan Taspinar, PayParc founder, said: "The platform is an interface of our international payment network.
"The payments are executed only through the booking data received by API and are assigned to the specific booking along with the status of the transaction.
"The platform runs in parallel with the regular reservation flow and verifies each transaction by relating it to the reservation data, notifies each party, and prepares reconciliation reports."