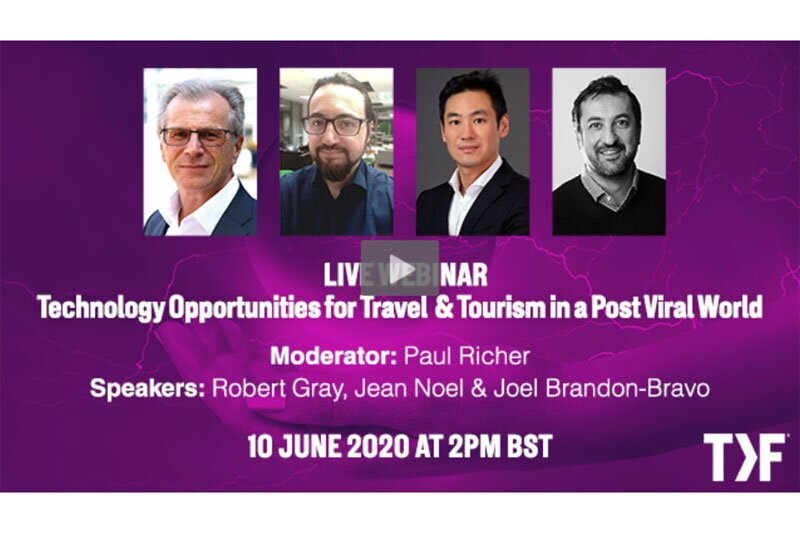 Travel Forward Webinar: The role of technology in a post-viral world
WTM travel technology brand speaks to three leading experts from the sector
Travel experts discussed the opportunities for travel and tourism in a post-viral world in a Travel Forward webinar this week.
The session, run by the travel technology division of World Travel Market, brought together leading brands from the hospitality, tour operating and travel technology sectors.
The panel consisted of Joel Brandon-Bravo, vice president of travel and digital solutions at TransPerfect, Robert Gray, chief technology officer at Irish tour operator Topflight Travel Group, and Jean Noel Lau Keng Lun, vice president product management at hospitality group Accor.
The session discussed the uses and opportunities of artificial intelligence, virtual assistants and chatbots and others forms of technology that the COVID-19 crisis has highlighted are needed now more than ever.
The webinar is available to watch for free for those that sign up on the WTM Global Hub.