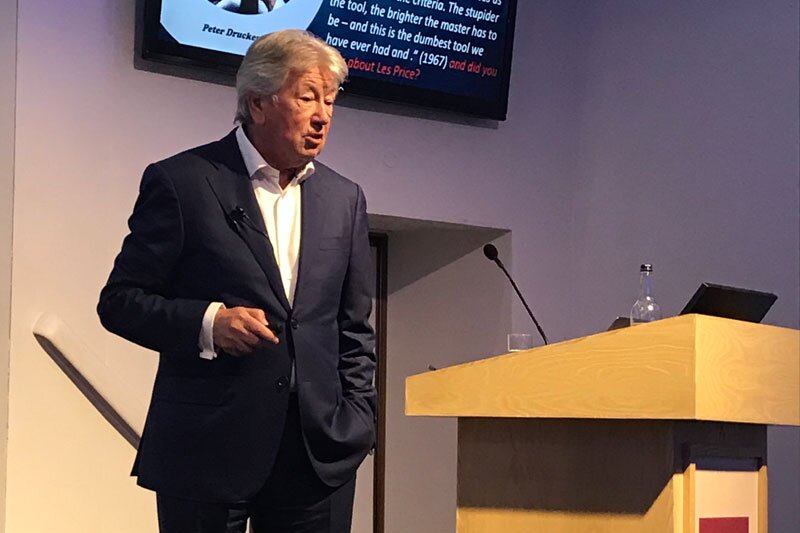 Travel Counsellors founder David Speakman increases investment in Inspiretec
Deal sees private equity investor Westminster Capital exit the Cardiff-based travel software developer
David Speakman, the founder of the Travel Counsellors travel agency, has increased his investment in travel technology developer Inspiretec.
The additional backing comes just over a year after Speakman made an initial "significant" investment in October last year and joined the board as a non-executive director.
Described as a "significant equity investment", the latest deal sees Speakman and Inspiretec chief executive Simon Powell take a controlling stake in the Cardiff-based software firm.
Former private equity investor Westminster Capital has now divested itself of its stake in the business.
Speakman said: "Since making my initial investment October last year, the world has changed significantly with unprecedented levels of uncertainly and turbulence throughout the travel industry .
"I have been extremely impressed by the team at Inspiretec, who have continued to adapt, innovate and invest in their products and have consequently won new customers even during this crisis."
Speakman cut his ties with Travel Counsellors in June 2018 after disposing of his stake in the business he founded in 1994.
In February, it was reported that Inspiretec had secured a multi-million pound facility with NatWest to refinance historical banking facilities.
Inspiretec provides a portfolio of services and technologies to travel firms, including the widely used Travelink booking and reservation system, Customer Relationship Management (CRM) technology and web design agency Sequence.
Inspiretec customers include Gold Medal parent dnata Travel Europe, Caravan & Motorhome Club, Abercrombie & Kent, Visit Britain, Travelopia and the Ski Club of Great Britain.
Powell said: "David is a great investor for our business and has been a friend for many years. We are very much aligned in our passion, vision, and opportunity for the sector."
Powell and Speakman's business partnership spans 25 years when Travel Counsellors used the Comtec agency management system, supplied the firm which Powell founded.
Powell added: "David will play a key role in helping with our strategy and direction as we look to grow the business.
"We have exciting opportunities with our CRM and reservations platforms across multiple sectors of the global travel market, and this will include launching our SaaS (Service as a Software) service next month.
"This will initially target retail agents, tour operators, cruise lines and operators, coach operators, resorts, parks and membership organisations across multiple countries."
Speakman said: "CRM and reservation platforms are more important now than ever before as building customer relationships is something I have been passionate about my whole life.
"I can see that the CRM product that Inspiretec have developed helps businesses put their customers first, and ensures they are well cared for, before, during and after their travel."