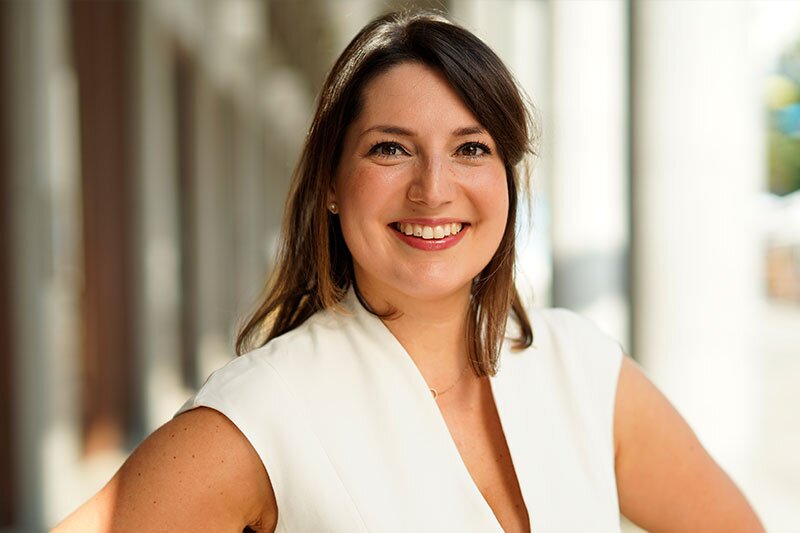 Travel and tourism creative agency North establishes first overseas virtual hub
Stella Goenuellue to head up expansion plans in German-speaking markets for 'agency with a conscience'
Pictured: Stella Goenuellue
Jersey-based travel and tourism sector creative agency start-up North has expanded internationally having established its first virtual hub in mainland Europe.
The firm, which describes itself as a 'creative agency with a conscience', says it is specialising in helping travel brands navigate the current COVID-19 crisis.
The launch into north Germany is the first move in a growth strategy under which North will build an agile network of virtual hubs in key source destinations around the world.
Each North hub will be staffed by a team of travel marketers and led by a senior travel professional with expert knowledge of the local market.
Co-founder Adam Caerlewy-Smith said: "Since we founded our agency, we have had our sights set on European expansion.
"German consumers remain some of the most prolific holidaymakers in the world and are a hugely valuable source market for international tourism.
"Every crisis is the seed of an opportunity and our expanding team of expert travel marketers are well placed to help our clients find solutions to some of travel's biggest problems."
North Germany will be led by director Stella Goenuellue. North's co-founders worked with her in their previous roles at Visit Jersey, where she helped develop their PR strategy and trade representation in the German market.
She will oversee the growth of the agency in the German-speaking market and brings a wealth of experience having work with many prestigious destination brands across the UK and Germany.
Goenuellue said: "I am delighted to join the North team and help them establish a strong presence in the German market.
"This is a critical time for travel brands to act and reposition themselves in a changing travel landscape and we can help our clients win back the confidence of consumers and find answers to their changing demands.
"Visitors are still dreaming of exploring, and our access to both UK and German markets provides our clients with new commercial opportunities for growth. I look forward to the journey we're about to embark on together."
Caerlewy-Smith added: "We're very excited to welcome Stella on board our senior team.
"Stella has traversed the entire travel landscape through her career. You name it, she has smashed it; from winning headlines for destination brands, to penetrating into new visitor markets and reversing the fortunes of declining destinations.
"Her vast industry experience, infectious energy and dogged determination are exactly the type of qualities we need to help us expand North's global reach and deliver outstanding pieces of work for our clients around the world."
North co-founder Ben Jordan said that while COVID-19 crisis has prompted the firm to re-evaluate its strategy it is remains more determined than ever to tackle the short-term thinking in the sector that has led to issues of 'overtourism'.
"It felt like we had been planning to sell earthquake insurance when one erupted under our feet." He said.
"After pausing to reflect, we realised that the world might have changed, but our purpose hadn't. We believe in the power of creativity as a force for good to solve the biggest problems in travel.
"Our secret sauce can still fit on the back of a postcard – we combine industry expertise with world-class creativity to tell stories that move people in more ways than one."