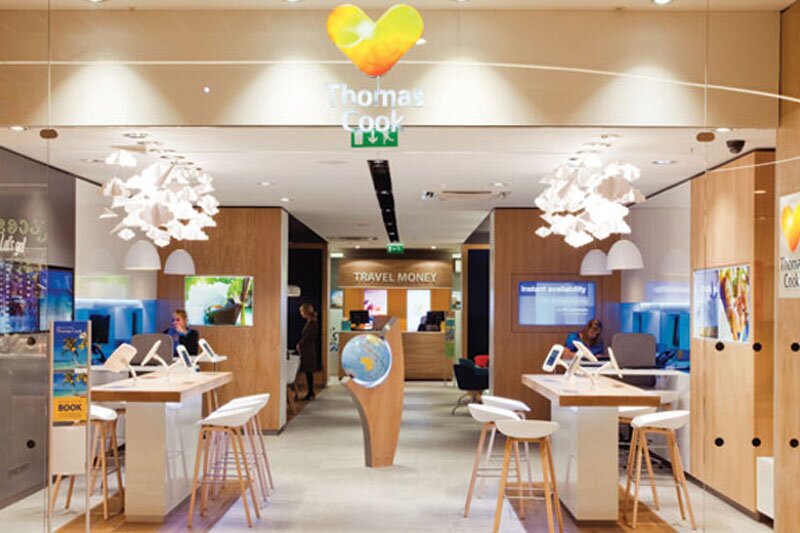 Thomas Cook collapse: Brexit, debts and not embracing digital transformation
Travolution's Lee Hayhurst on what caused brand's spectacular downfall
Travolution's Lee Hayhurst on what caused brand's spectacular downfall
This week's collapse of one of the world oldest travel brands, Thomas Cook, promoted a wave of speculation about what caused its spectacular downfall.
The Liberal Democrats were quick to pin the blame on Brexit, in fitting with their new stance on the most contentious political issue of the day.
Certainly the UK travel market has seen soft demand this year as new research from data intelligence firm ADARA has found.
Its figures indicate the level of uncertainty associated with Brexit on both inbound and outbound travel in the UK.
Data compared bookings levels and searches in late August 2018 for travel into and out of the UK for November to December 2018 with the same dates in 2019.
Inbound travel searches cumulatively increased by 8%, however, bookings were down by 2% compared to last year, despite the weak pound making the UK an attractive destination.
There was also a steep decline in number of searches, down by 23% from UK consumers.
Carolyn Corda, chief marketing officer at ADARA, said: "Our research uncovers the changing pattern of inbound and outbound flight bookings following increased uncertainty around Brexit.
"The change in location preferences of international and British tourists is an opportunity for travel brands to update their marketing campaigns in order to deliver compelling personalised messages that reflect these shifts."
So, clearly the challenging market will have played a part but, as even the Lib Dems conceded it did not tell the whole story about how a firm with a 178-year heritage could not stave off liquidation.
Clearly Thomas Cook was struggling financially with a crippling debt burden, and there will be many, many investigations and  reports in the how the company was managed, or mis-managed, down the years by its board and chief executives.
But a constant claim is that Thomas Cook simply failed to re-invent itself for the modern age and no amount of parroting the virtues of being omni-challenge in press released could hide the fact that it was trying to make an analogue model work in the digital age.
Sooho Choi, executive vice president and global head of travel and hospitality at digital consultancy Publicis Sapient, explains why he thinks Thomas Cook eventually found that the world had moved on too far for it to catch up.
"Thomas Cook faced the formidable challenge of competing as a high street retailer, hotelier, European airline and digital business at a time when consumers became increasingly empowered – through online – to 'package' their own holidays.
Unlike the leading OTA's (many digital from birth) or the low-cost airlines whose business models necessitated they build digital capability to reduce cost, Thomas Cook was unable to find the omni-channel strategy that represents mass consumerism in 2019: access to unrestricted inventory, unlimited price comparison, and an increasingly personalised experience.
"The real lesson from Thomas Cook's sad demise (alongside 'traditional' incumbents in nearly every consumer industry) shows once again, that it's simply not enough for digital to be just your shop window.
"It has to be the platform on which you build every part of your business. The collapse of such an iconic British brand shows the importance of rigorous digital transformation for businesses today."
Nick Hynes, co-founder and chief executive at UK digital transformation agency Somo, argues that Thomas Cook didn't need to be a pioneer of new digital models, but it did need to follow and it failed to fast enough.
"In the UK, people started buying travel in a mass market context on the Internet since 1996. It is incomparable now the way which travel is consumed and accessed compared to what it was twenty three years ago.
"And Thomas Cook has not innovated or even followed the markets anywhere near fast enough to replicate that. they've survived that 23 years because they've lived off large amounts of consumers living off the previous way which travel was distributed.
"They were living on its existing success. The winning strategy for Thomas Cook from the 1980s continued to be their principal strategy through the 1990s and 2000s.
"And to say when it failed it still had 540 physical stores open in the UK market is just astonishing. Thomas Cook in the UK was almost as much of a property business as it was a travel business.
"Thomas Cook had a shrinking market that wanted the actual package product and it had not revolutionised its way of distribution. It's relied upon its brand for awareness but it did not try to dominate the distribution routes, which is where the online retailers have now moved into their market.
"Thomas Cook was a leader. And then it became increasingly redundant. Many of the world's most successful companies like Facebook and Google and eBay have great fantastic models, fantastic businesses, but they're all followers of businesses that pioneered new models."
Jane Bloomfield chief growth office at data insights and consulting firm Kantar, offered this analysis of the Cook collapse:
"Thomas Cook is an iconic brand, with a long heritage and a great deal of 'fame', which it has used to great effect in its advertising over the years.
"Its name became synonymous with the idea of quality, yet affordable, travel – everyone remembers 'don't just book it, Thomas Cook it'. Its decline is a great loss to the travel industry, and to the UK as a whole.
"However no brand, however long-lived and well-known, can survive and succeed on its fame alone.
"Data from Kantar's BrandZ research shows that Thomas Cook was a well-known name, but had no real competitive edge – consumers saw little difference between the brand and its competitors, and did not feel it had set any trends. The brand therefore lacked relevance in a competitive marketplace.
"For other big name UK brands, today's news will serve as a wake-up call: even the biggest of brands can topple.
"As a collective, the UK's most well-known and valuable brands have 'stalled' in the last few years, underperforming in comparison with both the global economy and the most valuable brands in the world.
"Clearly at present there are some powerful factors at play – austerity, political uncertainty, reduced marketing budgets and more price-driven consumers – but there are lessons they can learn from Thomas Cook's decline.
"Consumers' needs and expectations have evolved in the last few years: they've become more price sensitive, while expecting more, particularly from the customer experience.
"Brands that don't adapt will lose relevance, and eventually get left behind. Monitoring changing needs is more important than ever.
"Brands must ensure behavioural and attitudinal insights about their customers reach decision makers within the organisation quickly. They must then be flexible, and take action fast.
"Today, delivering a great brand experience with relevant innovation is critical – balancing online and offline to deliver consistency is increasingly important, while emphasising and continually re-iterating a true point of difference.
"Remember that, ultimately, difference is the critical factor to securing an advantageous emotional connection with consumers – and that's possible in any sector with the right strategy."