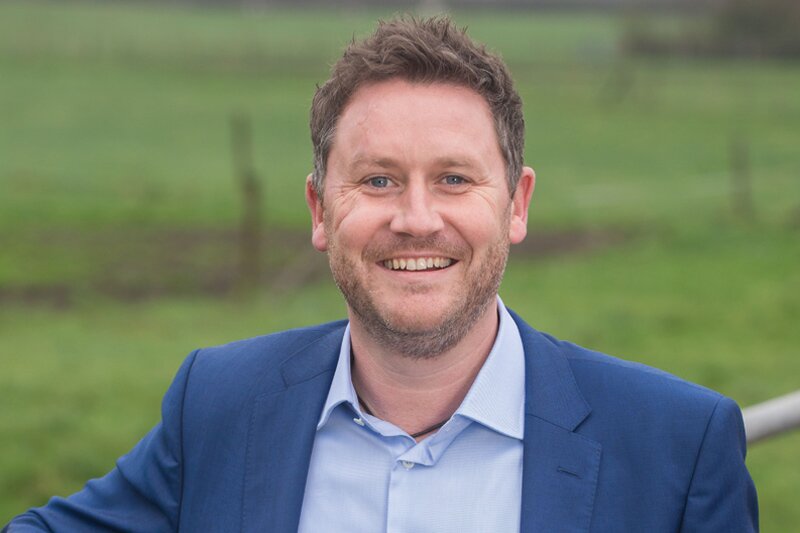 The Interview: Matt West, Feefo
Review platform's chief executive speaks to Lee Hayhurst about taking the user review platform to the next level
Review platform's chief executive speaks to Lee Hayhurst about taking the user review platform to the next level
When a boss of one of the world's biggest travel firms says adopting your technology was the single best decision he made in his career, you know you're doing something right.
That was what Gavin Tollman, Trafalgar Tours' chief executive and a member of The Travel Corporation's (TTC) founding family, said of Feefo at a Travel Weekly Executive Dinner.
Tollman's comment reflected how Feefo reviews and insights are now a central plank of how TTC develops its products and, importantly, hones its customer experience.
However, for Feefo chief Matt West, who took over following a management buyout last year, the challenge is to ensure Tollman is extolling its virtues years from now.
Speaking to Travel Weekly at Feefo's home on a farm in Petersfield, West said: "We are looking to take Feefo to the next level. It's challenging taking on a really good business, picking holes in it and saying 'this is where I believe we can do better', to build on what has been a great start."
There's little doubt Feefo has made a huge impact on travel since it targeted the sector as one ripe to take advantage of its ability to generate verified user reviews at scale.
Then-managing director Andrew Mabbutt did not claim to have a "golden answer" to review trustworthiness, but saw how Feefo could help protect brands' reputations online.
Feefo's ability to not only generate huge volumes of genuine reviews, but also to boost brands' reputation by earning valuable Google star ratings, quickly won over doubters.
Reinvention
Today, it has reinvented itself after investing millions to transform its technology platform to offer 'Software as a Service'. West describes it as "Google Analytics for reviews".
"When I joined in 2016, we were very much a business focused on growing the number of customers," he says. "Now, while we are still experiencing fantastic growth, we are moving from not just customer acquisition but to understanding how we can help all our customers develop and grow their businesses.
"If you have an engagement with a consumer, what intelligence can you gather from that? How do you listen and understand the importance of what they are telling you?
"It's not just about star ratings. It's about having a lot more detailed analytics, more understanding of customer sentiment."
Once collected, all this valuable insight is available to Feefo's customers through its Hub, the analytics suite they can adapt to their needs and key performance indicators. Brands can use Feefo's Campaign Manager to keep track of customer sentiment as they experience the product in real time, from research and booking to returning home.
As well as analytics, the Hub offers widgets to assist clients in areas such as conversion rate optimisation, customer experience and customer relationship management.
Another Feefo service called Smart Themes allows sentiment analysis associated with a particular product and insight into what people are saying about it. This can be used to ensure information is being provided that customers can relate to, building reassurance before they commit to spending their money.
And once brands know what their target audience is saying about their product, they can use that to sharpen advertising content, making it hyper?relevant to other prospects.
"When you book a holiday, you're spending hard-earned cash, and consumers want the experience to start the moment they begin looking," says West. "As a brand, you have to look at the whole experience and talk to your existing customer base and prospects and showcase what is going to be delivered. At the moment, there is a lot of making assumptions about what customers are saying.
"Our approach takes actual information to give a better response for the money firms are spending on their advertising, and turn consumers into advocates."
New capabilities are being rolled out all the time so partners must be kept up to date and trained to get the most out of them.
So Feefo's Customer Success team looks to encourage "super-users" of the platform to profile what it can do for the 5,000 brands that use it.
"That's a lot of people to communicate with," says West.
"One of the things we need to address is different levels of awareness. There are customers who say 'I didn't know Feefo did that'.
Awareness
"That's why we launched the Hub, to showcase the different facilities they might use. We're not going to recommend you spend money on things you're not going to see the benefit of. We want to help in some of the current challenges that have evolved over the last two or three years in customer experience."
One of those challenges is review fatigue as consumers become inundated with pleas from brands for feedback. Development has started on new consumer survey functionality that will enable Feefo clients to appeal for feedback on different channels, such as their own sites and social.
These 'private insights' will be kept separate from Feefo's core verified user reviews, but will also provide key feedback.
Despite review fatigue, consumers continue to base buying decisions on them, so fakery remains a challenge not just in travel but all sectors.
In December last year, Which? uncovered how review farms are generating thousands of fake five-star reviews on Amazon.
"Generally speaking, no one believes a 100% customer rating," West says. "No one gets it right 100% of the time. The biggest issue is how you deal with things when they go wrong. We have never lost our mantra of being transparent and trusted. This stuff is really important. If it's not important to you, you are probably not a client of Feefo."
West added: "I'm unbelievably proud of what we have been able to achieve, but what you cannot do is sit back.
"We need people like Gavin [Tollman] to keep making demands and telling us what their challenges are so we can continually develop and stay ahead."