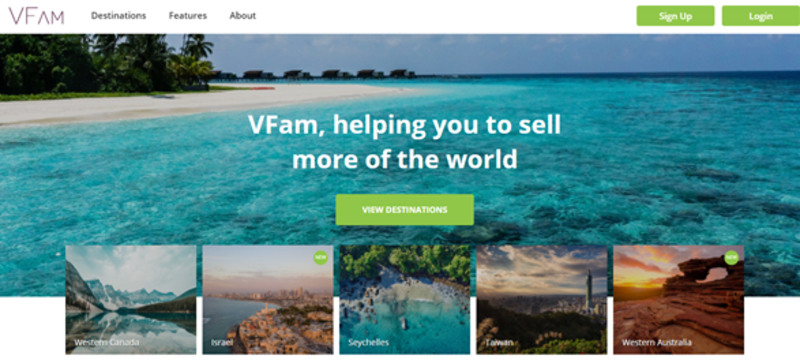 Spinning Globe adapts VFAM virtual agent fam platform to engage with consumers
VTRIP has been designed to take customers on journey from the comfort of their own home
Spinning Globe, the creator of trade training virtual fam platform VFAM, has launched a B2C version for agents, operators and tourist boards to inspire customers.
VTRIP subscribers can use the platform to build branded and curated virtual tours and itineraries for customers planning to travel.
The system's content management system allows firms up upload itinerary details, images and video to promote the full range of their product and destinations.
Gameification has also been built in with consumers able to take part in quizzes about the places and experiences they have discovered on a VTRIP.
Gary Jacobs, founder of Spinning Globe, said: "In these extremely challenging
times for the travel industry, keeping customers inspired and engaged with our travel product offering is more difficult than ever.
"We feel VTRIP achieves an immersive experience taking customers on a journey to support planning and discovery for a real booking with their travel provider.
"Creativity combined with clever tech delivers a richer consumer experience, delivering greater opportunity for increased sales".
Users are charged from £70 a month subscription per branch, with a 12-month commitment, to use VTRIP which gives them the ability to create an unlimited number of itineraries
Spinning Globe is offering volume deals for larger agencies, tour operators and destinations and pricing plans to enable content across the VTRIP and VFAM platforms are also available so content can be made available for B2B partners and customers.
VTRIP comes pre-loaded with 18 different destination trips with more due to be added in due course.
New social enterprise travel agency, Charitable Travel, was one of the first to sign up. It's chief executive Melissa Tiling said:
"Launching in the midst of the pandemic has reinforced the need for travel agents to adapt to offer new and interesting ways to show the product we have available to our customers and charity supporters.
"Flat and less interactive web content simply does not engage the customer in the same way and does not take them on a journey from the comfort of their own homes as a precursor to a conversation about offering a great price and options for a real holiday".