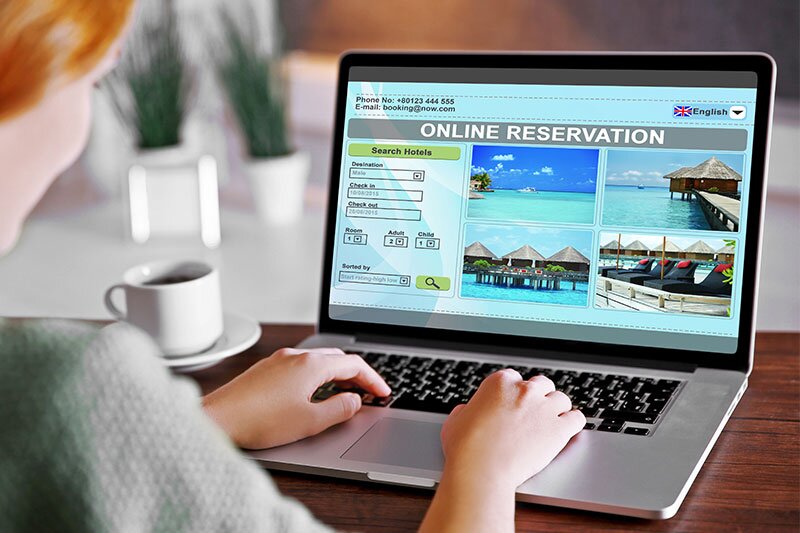 MoneySavingExpert ranks OTAs poorly for COVID-19 refunds processing
Over 77,000 customer responses were analysed between June 30 and July 6
Online travel agents have fared poorly in the latest assessment of how travel firms have dealt with refunds claims during the COVID-19 crisis.
The influential consumer champion Martin Lewis, of MoneySavingExpert, has released its second ranking of travel firms based on 77,000 customer responses between June 30 and July 6.
Of firms that received at least 100 responses, Alpharooms came bottom with a net score of -99%, followed by Jetline (-97%) and Teletext Holidays (-96%).
Ryanair came near the bottom of the survey with a net negative score of -89%, and was joined by Virgin Atlantic, Virgin Holidays (both -88%) and large OTA Love Holidays (-81%).
Homeworking firm Travel Counsellors came out on top with a net score of +84%, closely followed by high street agency Trailfinders (+81%) and both Jet2 brands (+79%, +77%), all of which have shown a "big improvement" since the last time MSE ran the survey in May.
But less than a third of customers who had bookings cancelled had received a full refund.
Alpharooms and Air Transat were the worst performers, with not one of their combined 326 survey respondents saying they had been refunded for a trip each firm had cancelled.
Teletext Holidays and Virgin Atlantic both had a refund payout rate of 1% amongst those who had trips cancelled.
Only 4% of Ryanair, Love Holidays and Virgin Holidays customers said they had a full refund, according to the study.
At the other end of the spectrum, 87% of Jet2 and Jet2holidays customers with cancelled bookings said they received refunds.
Trailfinders and Airbnb customers were also likely to get a refund, with 85% and 83% respectively saying they had been refunded.
Airbnb achieved the shortest time in handling refunds with 87% getting money within two weeks. Also quick were Jet2holidays (57% within two weeks), British Airways (56%) and Jet2 (55%).
Virgin Atlantic and Ryanair were the worst of the big firms with 69% and 59% of respondents having to wait two months or more  respectively.
Around three quarters of those who got refunds said they were happy, as did 70% of those who rebooked for a future time.
But only 29% of those who accepted a voucher or credit note said they were happy, with another 42% saying they thought this was a 'reasonable' solution.
And despite getting their money back, half of those who had to fight to get a refund via their card firm or travel insurer were unhappy or very unhappy.
Since MSE's last travel survey in early May, Virgin Atlantic has dropped 37 percentage points from -51% to -88%. Aer Lingus and Lufthansa also suffered significant falls in their net score (-30 and -29 percentage points down on last time).
However, First Choice improved its score from -60% to +5%, while Trailfinders improved by +49 percentage points and Riviera by +47 points.
Firms that have recently prominently changed their stance to offer customers refunds also saw an improvement, including Tui up from -60% to -21%, Hoseasons up from -68% to -36% and Holiday Extras up from -92% to -65%.
Although not a statistical random sample of the UK public, the survey claims to paint a strong picture of what's going on in travel refunds.
MoneySavingExpert.com founder Martin Lewis said: "This refund farce has now gone on too long. The pandemic has been a torrid time for millions, who have faced huge financial shocks.
"Having thousands of pounds tied up on what was once a dream, has turned into a nightmare. It's left people in distress and some will have seen their mental health impacted.
"It is time for regulators and politicians to take action.
"Even now, after months, less than a third of people in our mammoth survey have received the full – usually – legally required refunds, and it simply isn't good enough.
"We will be passing a dossier on this to the Competition and Markets Authority, Civil Aviation Authority and Department for Transport.
"The CMA's already called for full cancellation refunds. It first focused on childcare, weddings, events and UK holiday accommodation sectors. And it's worked, with firms U-turning on refunds.
"Now it must turn its attention to these travel firms – pressure needs to be put on Virgin, Love Holidays and others – as people have run out of options.
"Of course, we understand the impact of the pandemic on the travel industry sector is devastating. It's why I've long called for forbearance both ways – if people can help by taking vouchers or rebooking then they should.
"Yet how individual firms have treated their customers during this time will long be remembered. And the fact so many firms are flouting the law and treating customers poorly means those that have bent over backwards in a difficult time need applause.
"Bravo then to Jet2, Trailfinders, Hays Travel, Airbnb, Travel Counsellors, and all the small firms that have helped that weren't big enough to make our survey. I'd urge your customers to remember this, and reward you with their future custom."
---
Money Saving Expert ranks travel firms from best to worst for refunds:
[The ten biggest firms in terms of number of responses received about them are listed in bold]
| | | | |
| --- | --- | --- | --- |
| Firm | Number of responses | Net score | Change from last survey |
| 1. Travel Counsellors | 745 | +84 | -7% |
| 2. Trailfinders | 974 | +81 | +49% |
| 3. Jet2 Holidays | 2283 | +79 | +25% |
| 4. Jet2 | 3269 | +77 | +30% |
| 5. Airbnb | 1102 | +69 | +13% |
| 6. Hays Travel | 1629 | +64 | -6% |
| 7. British Airways Holidays | 342 | +63 | +18% |
| 8. Haven | 245 | +54 | +24% |
| 9. CenterParcs | 302 | +53 | +11% |
| 10. Saga | 230 | +52 | +26% |
| 11. Disney Holidays | 246 | +51 | +14% |
| 12. Co-Operative Travel | 188 | +34 | New result |
| 13. EasyJet Holidays | 311 | +31 | +21% |
| 14. Norwegian Air | 309 | +23 | New result |
| 15. HomeAway | 276 | +17 | +9% |
| 16. British Airways | 3248 | +11 | +3% |
| 17. American Airlines | 137 | +9 | +8% |
| 18. Eurocamp | 105 | +7 | New result |
| 19. First Choice | 292 | +5 | +65% |
| 20. Booking.com | 1221 | +4 | -14% |
| 21. Hotels.com | 482 | +3 | -18% |
| 22. Riviera | 266 | +2 | +47% |
| 23. Ebookers | 128 | +1 | +12% |
| 24. Travelbag | 126 | -3 | New result |
| 25. Qatar Airways | 127 | -6 | +15% |
| 26. Travel Republic | 575 | -12 | +15% |
| 27. Villa Plus | 234 | -17 | New result |
| 28. Tui | 5901 | -21 | +39% |
| 29. Cottages.com | 242 | -22 | +32% |
| 30. P&O Ferries | 120 | -24 | New result |
| 31. Eurostar | 268 | -24 | +22% |
| 32. Expedia | 1059 | -29 | -1% |
| 33. P&O Cruises | 1052 | -31 | -1% |
| 34. Brittany Ferries | 441 | -32 | New result |
| 35. Princess | 100 | -33 | New result |
| 36. Onthebeach | 1042 | -34 | -16% |
| 37. Wizz Air | 215 | -34 | +14% |
| 38. Netflights | 225 | -36 | New result |
| 39. Hoseasons | 313 | -36 | +32% |
| 40. EasyJet | 6407 | -39 | -11% |
| 41. Emirates | 743 | -48 | No change |
| 42. Vueling | 196 | -52 | +9% |
| 43. Etihad | 112 | -54 | New result |
| 44. Turkish Airlines | 113 | -60 | New result |
| 45. Holiday Extras | 634 | -65 | +27% |
| 46. Shearings | 377 | -65 | New result |
| 47. Aer Lingus | 551 | -68 | -30% |
| 48. Air France | 198 | -69 | +7% |
| 49. Loganair | 183 | -73 | New result |
| 50. Iglu | 191 | -73 | New result |
| 51. Travel Trolley | 270 | -74 | +21% |
| 52. Secret Escapes | 386 | -77 | -1% |
| 53. Lastminute.com | 877 | -77 | +10% |
| 54. Sykes Cottages | 683 | -77 | +2% |
| 55. Lufthansa | 310 | -78 | -29% |
| 56. STA Travel | 239 | -78 | -1% |
| 57. KLM | 575 | -79 | +3% |
| 58. Love Holidays | 2806 | -81 | -11% |
| 59. Budget Air | 300 | -82 | New result |
| 60. Barrhead | 195 | -87 | New result |
| 61. Fleetway | 297 | -87 | New result |
| 62. Virgin Atlantic | 2675 | -88 | -37% |
| 63. Virgin Holidays | 2518 | -88 | -15% |
| 64. Air Transat | 173 | -88 | New result |
| 65. Ryanair | 8897 | -89 | -7% |
| 66. TravelUp | 703 | -89 | +6% |
| 67. Opodo | 726 | -92 | -6% |
| 68. Teletext Holidays | 507 | -96 | -2% |
| 69. Jetline | 198 | -97 | New result |
| 70. Alpharooms | 188 | -99 | New result |
---