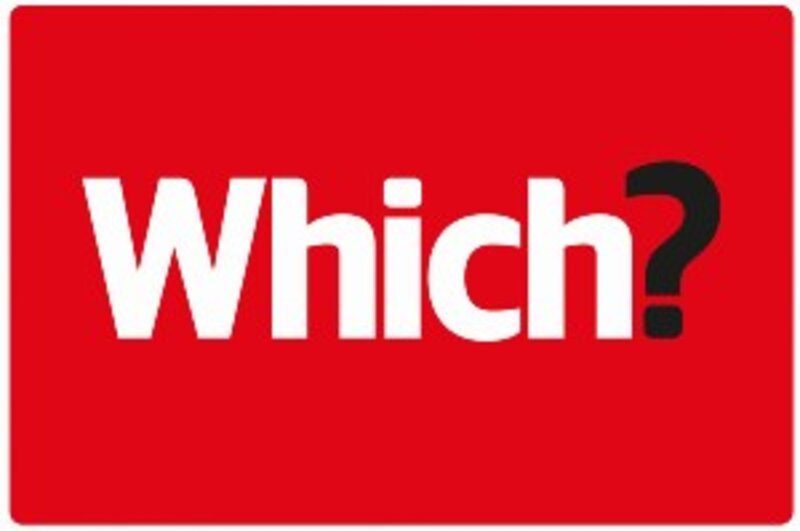 OTAs insist they comply with the law on refunds after Which? probe
Love Holidays, On The Beach, Travel Up and Teletext Holidays were all criticised
An investigation by consumer group Which? claims some package providers are providing "misleading or incorrect information" about financial protection for holidaymakers.
Ahead of the government revealing the 'green' list of countries that travellers can visit without needing to quarantine on their return, Which? mystery-shopped six major package holiday providers.
The group aimed to discover if customers making new bookings will get refunds if lockdowns or quarantine prevent them from travelling.
Which? said it spoke to three agents each from OTAs Love Holidays, On the Beach, Teletext Holidays and TravelUp, as well as traditional agencies Trailfinders and Tui.
Of the six companies, only Trailfinders and Tui consistently answered Which?'s questions in line with the law and in line with the company's official policy.
Agents at the four OTAs either suggested to researchers that they were willing to break the law over refunds, or misled them about how their holiday would or wouldn't be protected.
Which? asked the companies about refunds if the government banned international travel before they were due to depart; refunds for flights and accommodation together if the holiday was cancelled by the provider; cancelling and refunds if travellers were told to quarantine on arrival; and refunds under the Atol scheme if the company were to collapse.
When asked about the government banning travel before the holiday, only Trailfinders, TravelUp and Tui gave assurances of a refund. Love Holidays, On the Beach and Teletext were all inconsistent in their responses, Which? said.
Legally, customers may not be entitled to a refund if they cannot travel because of a national or regional lockdown. However, Which? only recommends booking with companies that have committed to paying out in this scenario.
Customers whose package holiday is cancelled by their provider should be entitled to a full refund within 14 days. However, some companies have been denying full refunds on the basis they have not been able to secure refunds from airlines for the flight portion of the booking.
Only Trailfinders and Tui committed to reimbursing flights and hotels within the 14 days legally required.
The other companies suggested that full refunds would depend on whether or not the airline cancelled the flight.
The researcher also asked if customers would be entitled to refunds if they were required to quarantine on their arrival.
Having to quarantine on arrival should be considered an 'unavoidable and extraordinary circumstance' that will significantly affect the performance of a package holiday, meaning customers should be offered the choice between a reasonable alternative or a refund.
Only Tui and Trailfinders said they would provide refunds for customers in this scenario.
Nearly every agent answered correctly when asked if their package holidays were Atol protected. But some agents provided misleading information when asked whether Atol protection applied if a flight and hotel were booked one week apart.
In this situation, while the flight might be covered by Atol if booked through a tour operator, the hotel and transfer would not be. But all three agents for Teletext Holidays incorrectly implied customers booking their flights and accommodation separately would be fully covered.
Rory Boland, editor of Which? Travel, said: "Holiday companies are quick to offer promises that you can book with confidence this summer, but unfortunately many of them won't be so quick to refund your money if coronavirus prevents you from travelling – and that's if they refund you at all.
"Many of the companies that broke the law last year have suggested they may do so again, so regulators must be ready to take strong action against any operators found to be misleading their customers or breaking the law."
In response, Love Holidays said: "A customer's right to a refund under the PTRs [Package Travel Regulations] varies depending on whether the holiday is cancelled by the customer or the operator and the circumstances giving rise to the cancellation.
"Legislation against travel abroad such as a national lockdown/Tier 4 restrictions which imposes legal restrictions on the customer's ability to go on holiday does not automatically entitle customers to a full refund under the PTRs.
"We continue to meet our commitments as agreed with the CMA [Competition and Markets Authority] regarding refunds.
"With regards to international quarantine requirements on arrival at destination, our customer support agents do not handle these concerns because we keep this under constant review and, where applicable, will cancel the holiday in those circumstances. However, if an agent has miscommunicated this approach we will ensure our customer service team receives additional guidance so that it does not happen again."
TravelUp said in a statement: "It is important to understand the difference between a package holiday and a flight-only booking where TravelUp acts as an agent for the airline. This has an impact on the solution and service TravelUp can offer their customers.
"TravelUp's policies around package holiday refund rights abide with the current law. In the event of cancellations or disruption, the refund or rebooking would be handled by our experts in the package holiday customer service team. They would ensure that each case is handled according to the correct procedures for their specific type of booking and that customers receive the appropriate refund in the relevant time scale.
"Due to the current pandemic, TravelUp is operating with a limited number of package holiday specialists and it is possible that some of the calls may have overflowed to our flight-only or accommodation-only team. In some cases here, when put under pressure, the overflow team may have not provided the correct answers about TravelUp's policies.
"We welcome the feedback from the Which? investigation and we will undertake a fresh programme of cross training to ensure all of our sales team effectively communicate the latest package holiday refund rules."
On the Beach commented: "We have adapted our policies to reflect and provide regular training and updates for our agents.
"In the event of a travel ban or a national lockdown where travel outside of the UK is prohibited and flights are cancelled, we will fully refund customers in cash within 14 days.
"Under our Covid Promise, our customers can move their holiday dates or select a new destination without paying an additional amendment fee (there may be additional charges if the holiday value changes). However, if they elect to request to move their holiday where Covid-19 restrictions do not prevent provision of the package and the flights still operate, flight costs will be non-refundable.
"Should a mandatory quarantine period be imposed upon arrival in a foreign country, we will look to offer our customer an alternative destination package or provide a cash refund within 14 days.
Teletext did not supply a comment for publication.