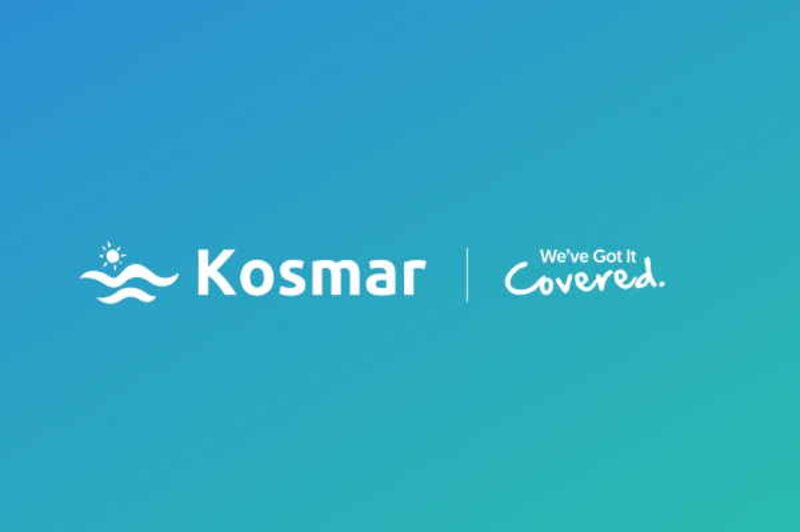 Online operator Kosmar to unveil new brand and redesigned website
Kosmar is to unveil a new website and branding on July 4
Kosmar is to unveil a new website and branding on July 4 and expand its long-haul product range over the coming months as it "relaunches a re-energised and refreshed business".
The Sheffield-based Travel Trust Association member primarily acts as an online operator and agency, with its own homeworking division.
It launched in October 2018 after resurrecting the name of the former well-known Greek specialist operator.
Managing director Jhy Worsnop-Hesford said: "We launched Kosmar in October 2018 and we've been through at lot since then. We navigated through Brexit, the collapse of Thomas Cook, Flybe and Shearings successfully and now we're starting to emerge from the coronavirus crisis in a stronger and more competitive position.
"During our transformation, no part of our business has been left untouched. Every process has been reviewed and we've created efficiencies that deliver not only for the business, but our customers too."
He added: "We're in a really solid position, we have good reserves behind us, untouched credit facilities and we continue to meet our customer obligations in full. We've had thirty or so projects going on since February, and the transformation of the business has been incredible.
"Over the next couple of months, we're increasing our long haul packaging offering by adding a further 1,700 hotels – some in existing destinations where we already operate, along with plenty of new and exciting destinations.
"We're confident that our investment, innovation, commitment to customers, accessibility, product offering and financial protection will give Kosmar a running start on the 4th July."
Annabella Needham, head of Kosmar's homeworking division, said: "It's really encouraging to see Kosmar emerging from a devastating time in a much stronger position. Our homeworking sales, month to date are six-times higher than they were in May with Summer 2021 taking the lead.
"I'm excited to finally resume our plans for an accelerated expansion of our homeworking division which has been halted since February."