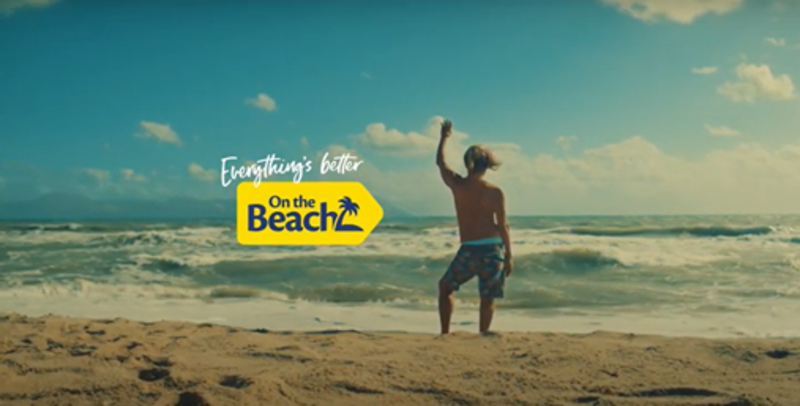 On The Beach issues cautious response to UK's travel rules relaxation
OTA remains off sale for the summer and is keeping close eye on the situation
On the Beach is to stick to its decision not to sell holidays until September 1 despite the government's relaxation of restrictions for double-vaccinated holidaymakers.
Transport secretary Grant Shapps confirmed today that fully-vaccinated arrivals from amber list countries will no longer have to self-isolate on their arrival in England from July 19.
But On the Beach, the UK's largest online travel agency, said it was "celebrating today's announcement with caution" and sticking to its decision to remain off-sale, which it first put in place in May.
Chief executive Simon Cooper said "We're pleased with the progress the UK is making in reducing lockdown restrictions and the impact this has on our chances of being able to holiday sooner rather than later.
"However, we are celebrating today's announcement with caution, since we need to bear in mind that it is not just the UK government that can decide on how easy it is to go on holiday – British holidaymakers' plans are also reliant on the policies in our holiday destinations too, and extensive testing requirements remain in place for customers travelling in both directions.
"We note that there is reported concern from some European governments on the rising levels of Covid infections in the UK in recent days and we may well see additional restrictions imposed – for example Malta is not allowing entry without quarantine to the approximately five million British people who have received a specific batch number of the AZ vaccine.
"We're keeping close watch on the situation and will decide whether to open sales for July and August once we have more clarity on requirements within our destinations. In the meantime, we remain on sale for departures from 1st September and will continue to focus on that in the short term."
On the Beach conducted a survey with YouGov ahead of the announcement asking Brits how they felt about holidaying should the government announce that those who have been fully vaccinated would not have to quarantine on return from an amber destination.
The results found that 15% of respondents said that they would make a holiday booking in the next three months; and 42% intend to make a booking in the next year.
That compared with 43% who said that they didn't intend to make a booking within the next 12 months.
Of the 42% who said they did intend to make a booking in the next 12 months, 28% said that would be to travel within the next three months, and 53% said that they would be booking to travel in 2022 or beyond.
Brits aged 18-24 were the most keen to get away, according to the survey, with 22% intending to book a holiday in the next three months – compared to 13% of the population as a whole – with 80% intending to travel in the next 12 months.