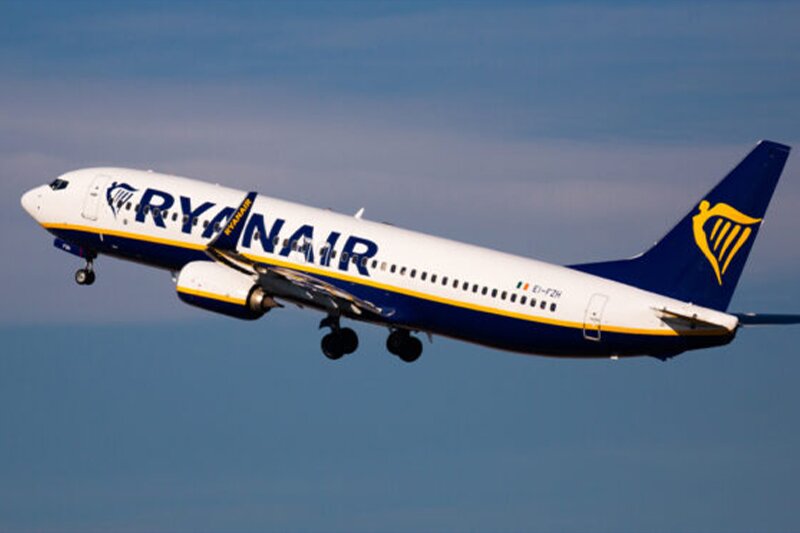 On The Beach accuses Ryanair of 'smear campaign and false allegations' in court papers
The OTA claims the budget carrier wants to eliminate online agents as competition
On the Beach has accused Ryanair of a "concerted smear campaign of false allegations" and breaching the Competition Act, claiming the carrier "wants to eliminate" online travel agents (OTAs) "as a source of competition".
The company has filed a High Court claim against the airline seeking damages and an injunction.
Court documents obtained by Travel Weekly accuse Ryanair of "aggressively seeking to eliminate competition from On the Beach and other OTAs in the UK and throughout the EU/EEA. Such strategies include multiple litigations against OTAs and/or their service providers."
On the Beach (OTB) claims Ryanair's actions amount to a "campaign" which is "unlawful", accusing the carrier of wanting to "monopolise the market for booking services in respect of its own flights and reduce competition and choice as respects services ancillary to travel".
It argues: "Ryanair has repeatedly and publicly made claims about OTAs, including OTB, that are disparaging and untrue" including that On the Beach provides "fake information" about customers, "uses 'fake credit cards'" and "obstructs refunds". All these claims are "false", it says.
Ryanair "attempts to prevent OTB from completing bookings" by "account blocking" and "payment blocking", it claims, and where OTB succeeds in booking flights "Ryanair has engaged in conduct intended to degrade customers' experience and deter them from using OTB again".
Since December 2020, On the Beach claims "Ryanair has refused to allow OTB customers to manage their bookings or check in online", and since July 2021 it has imposed an "online verification process" requiring customers "follow an onerous procedure".
It argues: "Ryanair's motivation [is] to degrade the experience for OTB customers . . . [and] to take over the customer relationship."
On the Beach also accuses Ryanair of "withholding refunds from OTB customers", arguing it "has… sought to exploit the Covid-19 pandemic to exert financial pressure on OTB".
It notes Ryanair has "sought to justify such practices by claiming they are necessary to protect consumers", but insists: "This is false… Ryanair's true motive is to weaken OTB… to damage OTB in the eyes of consumers and starve OTB of cash."
The claim alleges breach of competition law arguing: "Ryanair has abused, and continues to abuse, its dominant positions… [on] essential routes for third-party package holiday organisers."
It argues Ryanair "is seeking entirely to prevent OTB from competing" and has engaged in "a longstanding, ever-evolving and deliberate course of exclusionary conduct".
On the Beach also accuses Ryanair of "unlawfully discriminating" against its customers, "imposing unfair trading conditions" and applying unfair terms, and seeks an injunction, damages, costs and "appropriate declarations as to Ryanair's unlawful conduct".
Ryanair group chief executive Michael O'Leary has described OTAs as "scam artists" in March, saying: "OTAs are overcharging our customers and giving us fake details."
More: Comment: Will On the Beach suing Ryanair create a 'me too' movement?