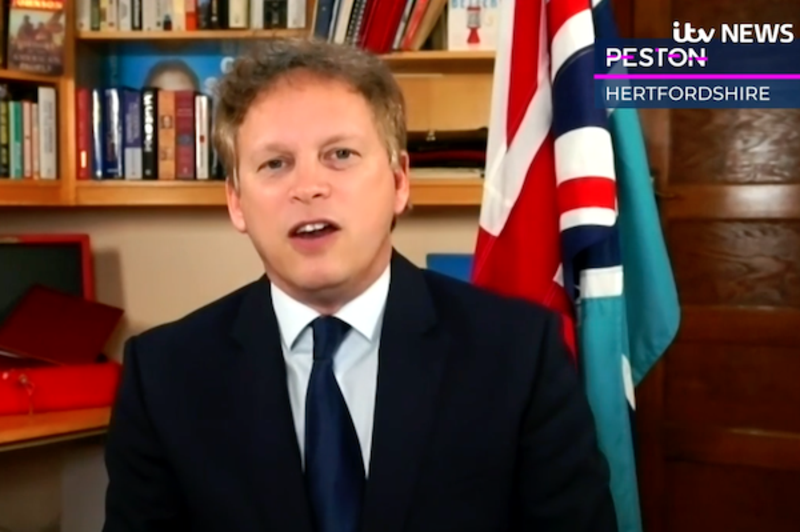 NHS COVID app will be used as certificate for travel, UK government confirms
Transport secretary Grant Shapps is working with G7 countries on universal recognition
The transport secretary has confirmed that an NHS app will be used as a health certificate for international travel.
Speaking on Sky News this morning, Grant Shapps said he was working with other countries across the world on universal recognition of the certification and chairing a G7 meeting on the matter next week.
He said: "In terms of vaccine certification, I can confirm we are working on an NHS application, actually it will be the NHS app that is used for people when they book appointments with the NHS and so on, to be able to show you've had a vaccine or you've had testing.
"I'm working internationally with partners across the world to make sure that system can be internationally recognised, as that's the way forward.
Speaking to the BBC, Shapps added: "We've got to have systems in place that enable, internationally, for people to say this is a standard we can rely on.
He said the certification could take "a variety of different formats", adding: Of course we always look to digital solution but make sure there's a version available for people who don't have access to smart phones."
"Work is underway on all of this."
Shapps talked up the chances of international travel resuming at the earliest possible start date of May 17.
He told Sky: "I have to say that so far the data does continue to look good from a UK perspective, notwithstanding those concerns about where people might be travelling to and making sure we're protected from the disease being reimported."
Shapps reiterated that the countries on the government's green, red and amber traffic light lists which determine testing and quarantine rules for returning travellers will be disclosed "towards the beginning of May".
The transport secretary continued to urge caution on overseas travel this summer.
He added: "We need to be very cautious. Beyond our shores we're seeing the highest levels of coronavirus that we've seen so far in the entire pandemic right now.
"So we do need to make sure we do this very, very carefully. We don't want to throw away the lockdown, we don't want to throwaway our remarkable rollout in this country of the vaccination."
Meanwhile, the Civil Aviation Authority has imposed 630 penalties to airlines for carrying passengers without the correct documents since February 11.
Carriers face fines of up to £2,000 for each passenger who does not carry a valid pre-departure test certificate and £2,000 for each traveller who do not have a completed passenger locator form before arrival in England.
This is in addition to fines of £4,000 for failing to provide the correct information to passengers before departure and during the journey informing them of their requirements.
Airlines also face a £2,000 fine for carrying passengers who have been in a red list country in the previous ten days to a non-designated port.
The Department for Transport said: "These measures form part of the UK's tough border measures to protect the UK as the vaccine rollout continues to make progress with more than 42 million vaccinations delivered so far.
"Border Force is currently checking every individual coming into the country, no matter where they have come from, and will continue to carry out thorough checks at the border to keep the public safe.
"While the stay in the UK requirement is in place, you are only allowed to leave the UK from England if you have a reasonable excuse.
"Following the publication of the Global Travel Taskforce report we are working to restart international travel in a safe and sustainable way.
"This will allow families and friends to reunite, and businesses to start thriving again, while ensuring we protect public health."