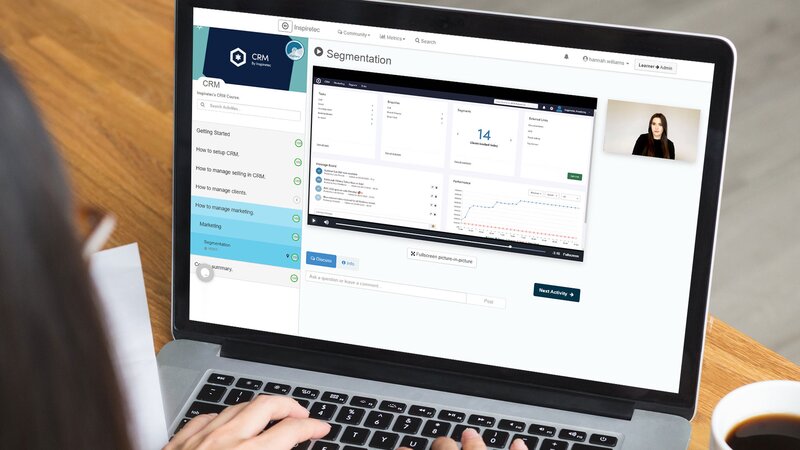 New Inspiretec training academy launched to turn clients into super users
Platform was built during lockdown for customers and firms trialling firm's tech
Travel technology developer Inspiretec has launched an online training academy aimed to turn the employees of its clients into super users.
The Inspiretec Academy has been created during the COVID-19 pandemic to help users of its retail and distribution systems to get their staff optimising their use of the technology.
The firm said the academy offers its customers a "flexible and interactive way to learn remotely".
Helen Baldwin, chief people and engagement officer at Inspiretec, said: "As travel returns it will be vitally important that those employees who are new into the industry and those returning from furlough, are quickly given the skills to work as efficiently as possible.
"As we emerge from the pandemic, hosting a traditional two-day training programme at a travel company's HQ is likely to be something of the past.
"Our new Inspiretec Academy aims to reinvent the learning experience and offer an interactive self-learning tool that will really engage its users at a time and place to suit them."
Users are taken through each course by a virtual consultant which shows them how to use the products and how to get the best out of them.
Inspiretec worked in conjunction with a specialist educational company when initially designing the academy, to ensure it focused on the best and easiest ways people learn and the most effective structure to use.
The technology specialist said the academy is not restricted by location, language or the traditional classroom approach to learning that was "so common in the past".
Courses for the company's CRM product and Reservations platform are now live.
Alongside existing customers, those agents and operators who are currently trialling, or would like to trial the company's CRM product can also benefit from access to the academy.
Each Inspiretc product is broken down into courses and topic chapters and then further into individual modules.
Through the programme, users will be taken through topics such as: set up, how to manage selling, how manage clients, reporting and more.
Modules can be taken at a time to suit the user, paused and re-run if a refresh is needed in a certain area.
It is also possible to search under a module on a specific task to get a quick answer on how to do something. The virtual consultant will then guide the user through the process.
Once a specific course has been completed successfully staff receive a 'Super User' certificate.
As users move through the academy – bronze, silver and gold level accreditation can be achieved.
Baldwin added: "Our new training academy streamlines the learning process and teaches staff through bite-sized engaging modules that are easy to navigate through.
"We want staff to be recognised for their knowledge whilst ensuring they get the very best out of the technology that is at their fingertips."