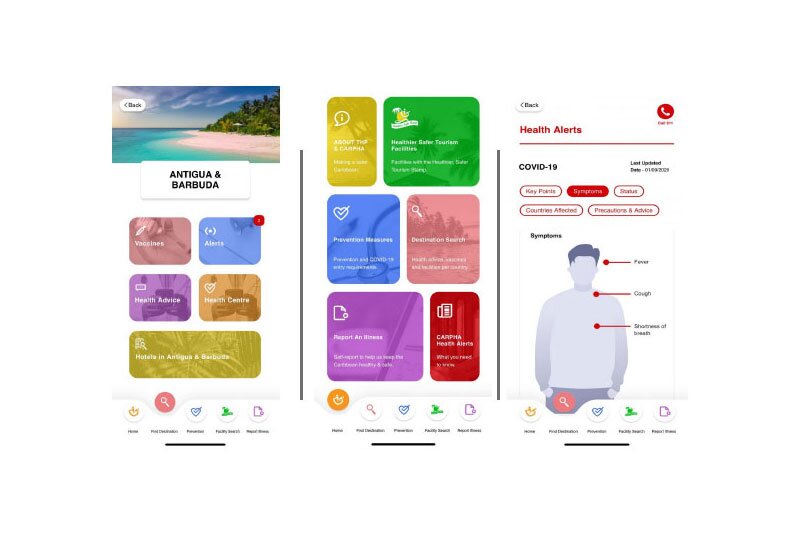 New health app to provide information for visitors to the Caribbean
The Caribbean Public Health Agency to build confidence with stamp of approval
The Caribbean Public Health Agency (CARPHA) has developed a mobile app and health assurance stamp aimed at building confidence in travel to the region.
The Caribbean Traveller's Health Mobile App will provide travel health information by each destination in the region when it launches on November 5.
It will proactively use early warning and response information to capture Covid-19 cases in real time in a bid to reduce spread and reputational damage to the industry.
Accommodation providers can receive a Travellers Health Assurance Stamp to prove they adhere to health and safety standards including testing, face masks, social distancing, hand hygiene, sanitation and response from visitor arrival to departure.
The app will identify accommodation and other hospitality facilities that have been awarded the stamp. In 2021, the stamp will be extended to include cruise ships which have been awarded the stamp.
CARPHA has partnered with the Caribbean Tourism Organisation (CTO), Caribbean Hotel and Tourism Association (CHTA) and the Global Tourism Resilience and Crisis Management Center (GTRCMC) to form the Covid-19 Tourism Task Force in the region for the project.
It said: "Caribbean tourism is steaming past other destinations to get travel back to what the world once knew".