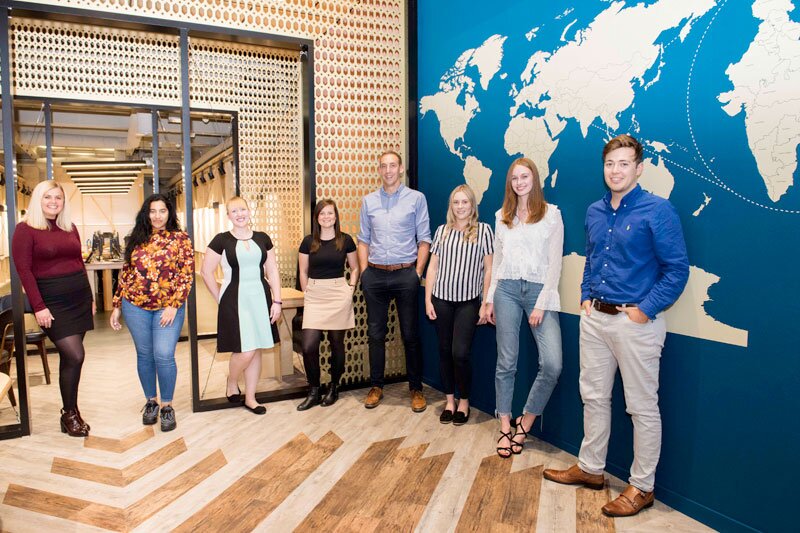 Meraki's bid to bring tailor-made online will be a Mini adventure
New online tailor-made brand Meraki Travel says it is trying to emulate how car manufacturer Mini sells its vehicles online as it tries to crack a perennial challenge in travel.
That challenge is how do you limit the number of options to something you can reasonably handle while giving web bookers the sense that they are building their own trips from scratch.
Afterall, any intermediary needs to add some value to the process above and beyond what a holidaymaker is capable of armed with a web browser and search engine – probably Google.
So, Meraki Travel, launched this week by Kuoni's German parent DER Touristik, has taken its inspiration from the Iconic British car brand Mini, itself now owned by a German parent BMW.
Mini offers its customer a selection of basic platforms like The Clubman, a three-door and a five-door hatch, a convertible and the Countryman in three models: One, Cooper and Cooper S.
Customers are then directed to opt for their 'style' – like Classic, Sport, Exclusive – and then add extras like a Comfort Pack, a Navigation Pack as well as 'Plus' versions of each.
And then, of course, at the point of purchase there are various finance options open to the new Mini owner.
With a choice of engines, wheels, paint jobs and interiors, all this leaves the customer with the impression that they have configured themselves a vehicle uniquely suited to their requirements.
The truth is, statistically, they've probably created a vehicle no different than 80% of Mini's customers, but the process has given them a sense of ownership and control.
Meraki also cites online furniture retailer made.com, founded by a former travel entrepreneur Brent Hoberman of lastminute.com fame, as another brand that has pioneered online customisation.
To use the digital marketing vernacular, this is 'personalisation', so will it work in travel?
Meraki Travel – the name in Greek relates to something with soul, creativity or love – is not yet launched so we will have to wait and see.
Behind the scenes the website will be powered by Codegen's TravelBox technology which has brought the principals of dynamic packaging to traditional tour operators.
A modular platform that has been around since 1999, TravelBox has evolved and added capabilities during that time, Codegen saying it is itself configurable to individual businesses' needs.
Operators that used to be pinned to certain durations, airports, transfers and hotels can now use it to offer flexibility and compete with the big OTAs and Google that are less encumbered with legacy.
Much like in the Mini example Meraki content presented to customer will be 'curated', so essentially limiting options while allowing enough ability to bespoke to satisfy the modern web booker.
The brand says it intends to make creating and booking tailor-made holidays simple online, although it does have a physical showroom in an former branch of Kuoni in High Street Kensington, London.
With India set to be the first destination to launch, Meraki is promising an intuitive itinerary builder that will allow users to customise having chosen their base holiday model.
Holiday categories like Foodie and Active will group extras together to create the 'style', Meraki saying for India alone there will be over 1,200 different variations.
Derek Jones, chief executive of Der Touristik UK, admitted that the concept of "off-the-shelf" tailor-made holidays does sound like an oxymoron. But he added:
"This is a completely new approach to tailor-made travel and something quite different from anything currently available and we know there is a gap in the market for what we're creating.
"Creating a tailor-made trip purely online is still a remarkably tricky thing to do mainly as there are so many elements to get right from the flights, to the hotels, transfers and experiences.
"Many online brands still direct people to pick up the phone when it comes to booking. Yet we know there are customers who, presented with a basic structure, will happily tweak and customise something to their needs."
The bet DER Toristik is making with the launch of Meraki is that there are distinct markets out there – those that prefer to book face-to-face [Kuoni] and those that like online [Meraki].
It believes that it has room to grow in the latter of these two markets without cannibalising the former because today it is simply not being served.
Face-to-face and over-the-phone bookers remain highly prized by most travel firms because they are able to maximise basket values and conversion rates by driving those one-to-one conversations.
It remains to be seen if, by offering a simple online booking experience, customers that would have booked offline are persuaded to switch.
Will customers, left to their own devices, really be reassured that they are choosing the best product for them or will they still want to speak to someone before pressing 'book'.
And what role will price play in the process as they customise their dream trip?
Jones said: "This is a different market which is web savvy and has different needs and requirements to Kuoni customers.
"In terms of the size of the market, this is about creating a brand that will feed a group, not about trying to get business from somewhere else currently.
"The high service face-to-face agent still applies to Kuoni and its customers and we won't ever stop valuing the agent. It won't impose on that space."