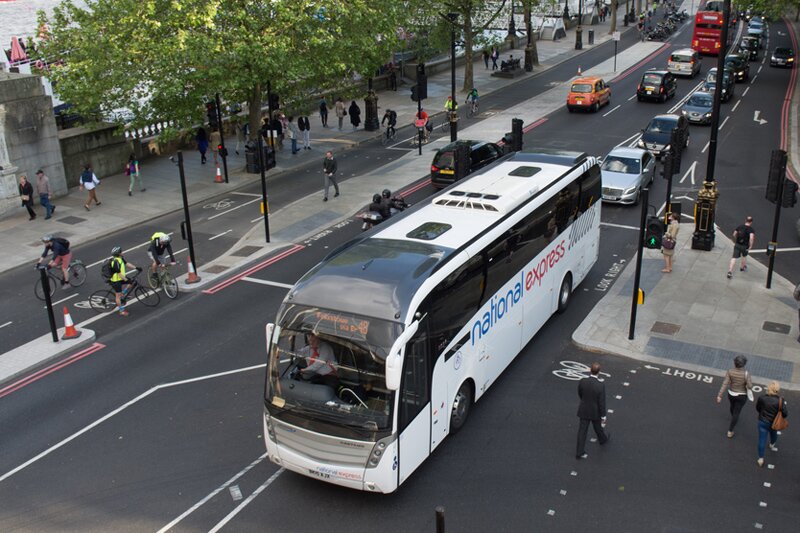 Malvern tech platform brings coach travel within scope for holidaymakers
First partnership with National Express showcases 'inspirational pre-defined bundles'
Malvern Group says its partnership with National Express bring coach travel on a par with rail and road when it comes to holidaymakers choosing their mode of transport.
Bus operator National Express was announced as the first customer for the new travel technology specialist established by the parent of Superbreak and Laterooms.
It claims its technology allows "inspirational pre-defined bundles" of travel products to be created dynamically with pricing reflecting how many products the customer adds to the bundle.
The system is able to access opaque wholesale rates as customers create their bundles, offering better savings when they create full packages.
The Malvern technology will power National Express's new holidays offering as the coach operator targets the people who today buy a ticket for a leisure trip but book components elsewhere.
Hugo Kimber, Malvern executive chairman, said: "Coach is not something people have considered because it has not been see to be in the same bracket as people taking a rail break.
"In some cases, what I suspect we will see, is people will use multi-modal transport, so rail and coach together. What this partnership has done is open up the whole of the UK for leisure travel short breaks."
Kimber said the breadth of the National Express network means domestic holidaymakers can reach parts of the UK they are unable to by rail meaning a much larger range of add-on product can be made available.
And he said National Express, which already has a partnership with Super Break, immediately saw the opportunities in using the Malvern platform to create its own holidays offering.
"It's a very good showcase in terms of how a partnership can work and how a great brand can take their customers with them as a brand in their own right."
Kimber said previously customers looking to bundle products were handed off to third party providers which led to confusion and over-commoditisation.
And he said changing regulations relating to packages and Linked Travel Arrangements and a Competition Markets Authority crackdown on pressure selling techniques gave the partnership "impetus."
"For us this is very much the end of the beginning, and not the end of the scope of what we can do with this new technology," Kimber said. "We have our own development roadmap to make this product as usable as possible."
Chris Hardy, managing director of National Express Coach, said he would like to see half a million customers a year for its holidays, describing this as "not an aggressive ambition".
"I do not think this is something we would have built ourselves, given all the time and effort required. That's why we work with partners.
"There wasn't anyone else in the market offering this sort of capability. We have multiple partners and no one was coming to us with the scale and scope of this in terms of capability and on-going development.
"I want to see this grow into a really serious and important part of our business. Over time as Malvern improves this technology for its business it will bring benefits to us.
"It will hopefully in the long term help us identify new journeys people want to make and multi-modal combinations that we did not previously know people wanted. Personally, I hope this will give us new insight into coach users and potential coach users."
Kimber said Malvern will track how users react to the new holidays product and insight from that will drive future development.
"We have high hopes for inspirational, pre-defined bundles," he said. "Do people want to add lots of things? How many times are people coming in and going out? How long do we need to hold their baskets open for them? Answers to these questions will inform how we drive these bundles."
Having integrated coach into the Malvern system, it will now be open to other partners who opt to use the platform, Kimber said, bring incremental business to the coach firm.
"That adds another dimension for partners with specific supply. It becomes a virtuous circle. The system then becomes like a marketplace and this will become increasingly important over time. Everyone should benefit from that."
Malvern says its technology is highly scalable and although it is targeting the UK domestic holiday market initially is could be adapted for any geography.
"We will focus on the UK until we get to the point in our journey where we have everything working as we need to," Kimber said. "It needs to achieve a level of maturity and each market will have its own peculiarities, but there is no end to how we can iterate this out."
More: Trade to be offered National Express UK holiday packages