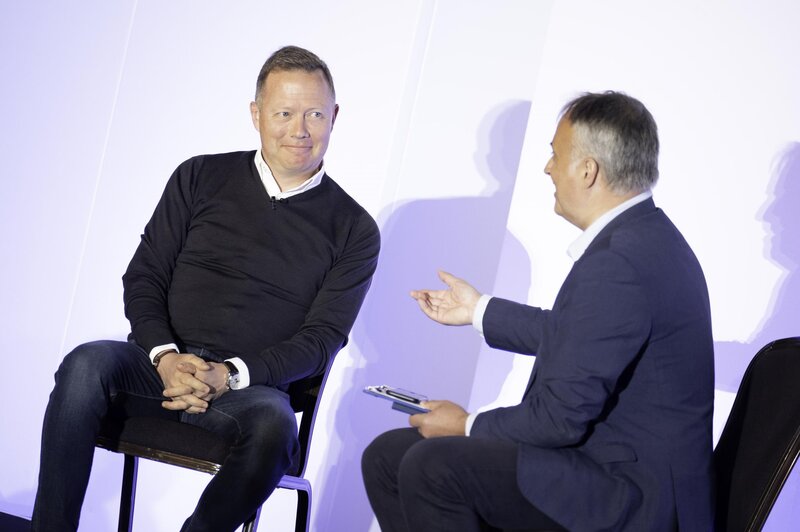 Loveholidays boss defends OTAs' response to COVID refunds crisis
Donat Rétif said while some criticism was fair airlines were not treated equally
The OTA sector was unfairly singled out for criticism during the COVID refund crisis, the chief executive of loveholidays told today's Travolution European Summit.
Donat Rétif was speaking at the opening of today's annual conference in London for technology and digital travel professionals.
Rétif came in from outside travel to head up the leading UK OTA in December 2019, just prior to the pandemic, following the departure of its founders.
He told delegates at the Travolution Summit that loveholidays, among many other OTAs, reacted positively to the COVID crisis to look after their customers.
And while he conceded some of the criticism of the OTA sector during the pandemic was fair, he claimed airlines were not dealt with in the same way.
"I was a bit surprised by the lack of understanding of the OTA world by the government and some of the professional associations.
"We had lots of education to do with government, the CMA [Competition Markets Authority], Which?, and so on, to make sure they understood the difference between airlines, tour operators and an OTA."
Rétif said CMA action against airlines like Ryanair and British Airways "went nowhere" while action taken against some OTAs "went somewhere". "Was it fair, I'll let you decide. I don't think it was," he said.
The most public action taken against an OTA by the CMA was an investigation into Teletext Holidays parent Truly Travel which eventually called in the liquidators in November 2021.
Rétif added that loveholidays took responsibility for refunding its customers during the COVID crisis, and has worked to improve its post-booking technology and processes.
"Clearly, we were not ready at the beginning of the pandemic, but I'm not sure that the airlines were tackled properly by those different associations and by the government."
Loveholidays did hold talks with regulators and consumer watchdogs, said Rétif, and he was pleased that they were given the time to put the OTAs' side.
But he said: "Some of them tried to understand, but between what they tell you and what they can say publicly, it's different."
Rétif said he was optimistic about the future of travel post pandemic and that the industry had invested in technology to improve businesses as well as customer trust and confidence.
And he said the OTA sector should look to work more collaboratively for the benefit of the entire industry.
"Every time I join a new industry people tell me you don't understand, this one is more complex. We're not building rockets we're putting things together - flight, hotel, transfer - we send customers on a plane to have the time of their life.
"I think the more we collaborate, the better it is going to be for the image of the business and that's probably something that we're missing. We're missing an association, a trade association, that will be represent OTAs a little bit better."