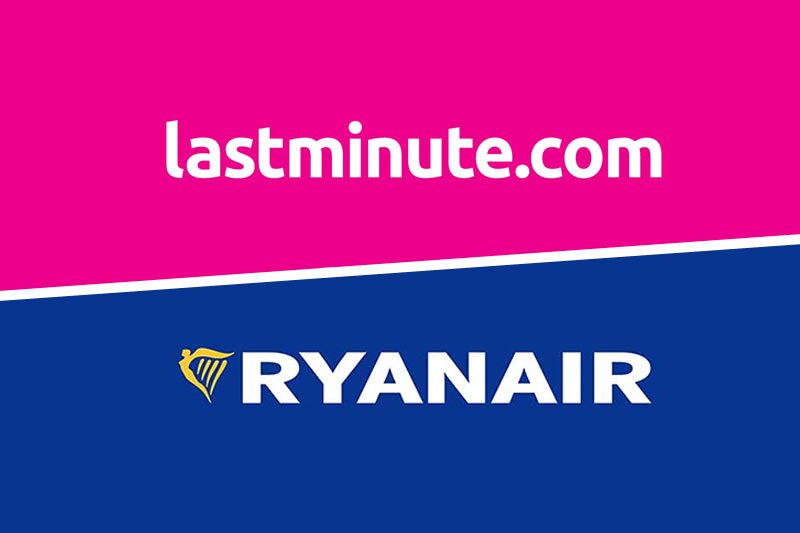 Lastminute.com claims victory in 15-year Ryanair legal battle
Swiss court rules in favour of European OTA
Lastminute subsidiary BravoNext has disclosed that the Swiss Supreme Court has ruled in its favour in a 15-year legal dispute with Ryanair.
The court ruled in two appeal decisions that the online firm can continue to offer the option of comparing and booking Ryanair tickets through the group's websites, including lastminute.com, volagratis.com, rumbo.es, weg.de, and bravofly.com.
Ryanair was ordered to pay lastminute CHF 49,000 in costs.
In light of the ruling, the boss of lastminute.com hopes to extend an "olive branch" to Ryanair to find a better way forward collaboratively.
Chief executive Luca Concone said: "We've always believed that empowering consumers in booking any flight ticket available in the market doesn't damage any airline's business.
"On the contrary, it fosters transparency and drives growth and competition in the market.
"All airlines should welcome this judgement and start working more closely with online travel agents in favour of the travellers."
Ryanair has long complained about third party 'screenscraper' websites distributing its fares and has been involved in litigations across Europe against the practice.
The Paris Court of Appeal ruled last May that the agency must stop selling the budget carrier's flights, upholding an original order made by the Court of First Instance.
Ryanair had claimed that the OTA had no right to screenscrape its fares and schedule from the airline's website to sell to its customers.
The Swiss court ruling came as lastminute.com reported an annual loss of €15.1 million after having to settle a probe into allegations that Swiss Covid-19 payments were fraudulently obtained.
A positive net result of €17.2 million would have been achieved without the provision effect and subsidies received, the European OTA reported.
The 2022 figure compared with a net loss of €13.3 million the previous year.
Bookings for last year increased by 84%, described as being in line with European travel market recovery.
Earnings [ebitda] are expected to grow by about 30% year-on-year in the first quarter of 2023 following a 20% increase in bookings and a 38% rise in revenues.
Discussing the annual results, Concone said: "We have entered 2023 on solid footing, with strong tailwinds thanks to good momentum in our market and the strength of our new organisation.
"We expect to significantly grow in 2023 and will focus on ensuring a profitable year."
Travel Weekly has approached Ryanair for comment.