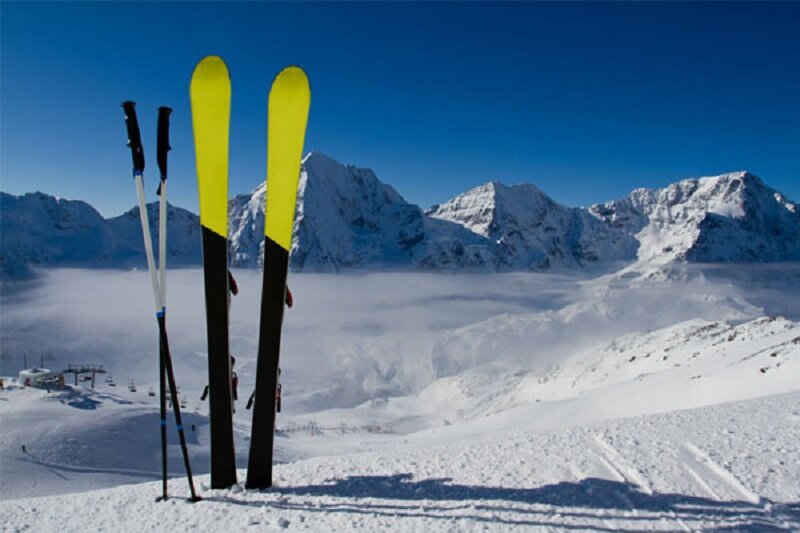 Inghams sales 'going ballistic' as it launches COVID info hub
Ski specialist officially kicked off the 2021/22 season with an update in London
Inghams has launched an Elevate Your Winter campaign and a Covid-19 online hub providing detailed information about pandemic restrictions in all the resorts it operates in.
The specialist ski operator reported trading is up with sales having increased 100% in the last five weeks and 35% up on the position compared to two years ago, pre-pandemic.
Just over 60% of people booking with the brand are new to Inghams, something which Joe Ponte, chief executive of parent Hotelplan said was "testament to the work we have done to look after people".
Ponte told a ski season launch event in London yesterday that the ski comeback is happening and sales were "going ballistic".
"We are getting ready to run a really exciting and successful season," he said. "Website traffic has gone absolutely through the roof.
"Finland will sell out this year and departure points to mainland Europe are selling out fast. But there is still some caution around Covid. People still want to know what's going on.
"We are working hard to ensure all the information is there for our customers. It's part of our responsibility to make sure our customers have all information to know what's right for them."
Inghams believes its Covid-19 Travel Hub is the most comprehensive resource for information on the rules and restrictions currently in place in the 78 resorts it operates in.
This includes regulations on accessing restaurants and bars, the use of vaccination certificates and the rules for mask wearing on ski lifts and in public.
"I'm really proud of our team to get us to the point where we are offering something bespoke for our customers and travel agent partners to reassure your customers," Ponte said.
"All the pre-departure stuff is really important, but what I'm really proud of is what we do in resort. We arguably have the most extensive in-resort reps for the British ski market."
Inghams has reps in 75% of the resorts it sells and is offering customers the chance to contact them before they travel to ask them what the situation is.
The operator's In Safe Hands promise builds on the response to the pandemic which saw the operator ensure all customers were refunded within the 14-day period the law requires.
The firm is continuing to offer a 14-day refund guarantee, as well as Atol and Abta protection, £150 deposits and a no-fee change up to 28 days before departure, said Ponte.
"We have to give a cash refund, if we cannot take that trip, within 14 days. It's what we did first time round when others did not. We are going to commit to that again.
"We are part of Hotelplan Switzerland who really committed to us as a company through this crisis to make sure we came out of this stronger."
Inghams has reduced is chalet programme since Brexit due to staffing challenges, but Ponte said this has given it the opportunity to increase the quality of the properties it offers.
The firm will operate 17 chalets this season staffed by people from the UK, Ireland, and the continent with strong hospitality backgrounds, Ponte said.
"We want to really support the chalet owners and people who have invested in their properties," he added.
"We still have a full range of product but want to work with partners with more premium-style accommodation."