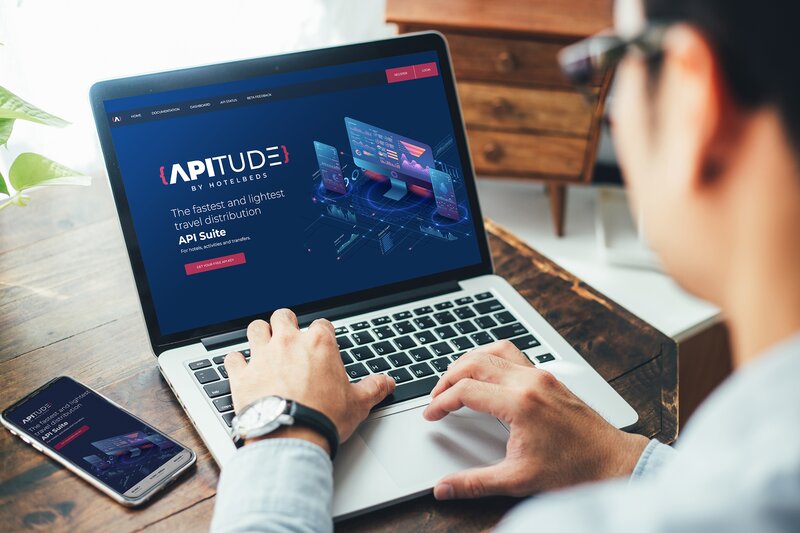 Hotelbeds launches new 'lighter, faster' partner API for hotel and ancillaries distribution
Global bed bank says new portal has been successfully tested with select partners
Hotelbeds has launched a new API portal to allow third parties to integrate its portfolio of 180,000 hotels and ancillary products after a successful trial period.
The new portal for the firm's API APItude, first launched in 2015, has been designed to make it easier for partners to integrate with the Spanish bed bank.
The service is aimed at travel trade buyers such as tour operators, airlines and points redemption schemes.
Hotelbeds said the new portal has been through beta testing with selected clients for the last two months and now is ready for launch.
The firm said the new portal has been designed for product and management teams to use, not just in-house developers, to maximise its commercial performance.
By the end of this year, the API Portal will feature an 'optimisation centre' including hotel recommendations based on current market data.
Other features include:
Real-time dashboard: clients will have full control and visibility over their current API status and usage in real time. There is a new stats dashboard powered by Hotelbeds' Business Intelligence data warehouse;
Automated documentation:  An automated OpenAPI generated documentation to ensure the documentation always remains updated for our clients;
Faster integration with the APIs: new integrations will go from testing to production in just a few days, with a simple, new four-step process.
León Herce, global sales director at Hotelbeds, said: "With the first signs of recovery in the market beginning to emerge it is even more essential to provide our clients with the best available tools  by enhancing the developer experience and making the whole process even faster and more intuitive.
"We believe that this latest version of APItude does just that and I´d like to thank all the team for their hard work and commitment in delivering this on time to meet the very urgent needs of the market."
Hotelbeds claimed APItude is the "fastest and lightest" hotel distribution API in the market.
It added: "It enhances the developer experience by making the integration process easier, faster, and more intuitive – allowing partners to develop their own travel website or mobile app using Hotelbeds' product portfolio more easily than ever before."