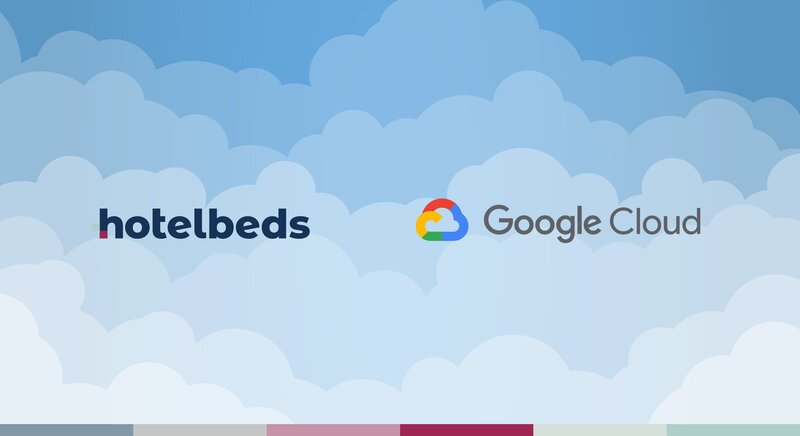 Hotelbeds claims partners are seeing benefits from Google Cloud partnership
Faster response times are translating to increased conversion rates, says global bedbank
Hotelbeds claims a tie-up with Google Cloud has seen an increase in response times for its API clients of 7%.
The global bedbank announced a new partnership with the leading search engine, claiming that by working together it is helping to increase conversion rates for partners.
The firm said its API Clients including tour operators, retail travel agent chains, airlines and point redemption schemes benefit from increased flexibility, uptime and reliability.
And it added the 180,000 properties it distributes benefit because their product is made available to travel trade buyers more quickly and reliably.
Hotelbeds said this increases incremental bookings from non-domestic and high-value guests that the company typically provides.
Simon Matthews, Hotelbeds chief technology officer, said: "An ever faster response time is one of the most important metrics for our API partners – and indirectly for our hotel and ancillary supplier partners who benefit too – and we achieve this with reliable partners like Google Cloud, who offer us security, scalability and reliability on a global scale."
"Like many other travel tech companies our conversion to the cloud started with an initial technical push with a single cloud provider tightly coupled – and deliberately so – with our legacy on-premise infrastructure.
"We are now able to deploy our workloads at an incredibly efficient speed on Google Cloud, deploying infrastructure as code and platform as a service – and thereby helping fuel the recovery of our partners everywhere."
Isaac Hernández, country manager at Google Cloud Spain and Portugal, added: "We are very excited to announce our partnership with one of the leading travel technology companies at this key moment when it's imperative to help the industry recover from the impact of COVID-19.
"Just as managing bookings has become more operationally complex given the current situation, we are able to offer Hotelbeds and its partners a rapidly scalable solution that reduces costs and helps increase revenues by reducing that all important response time."