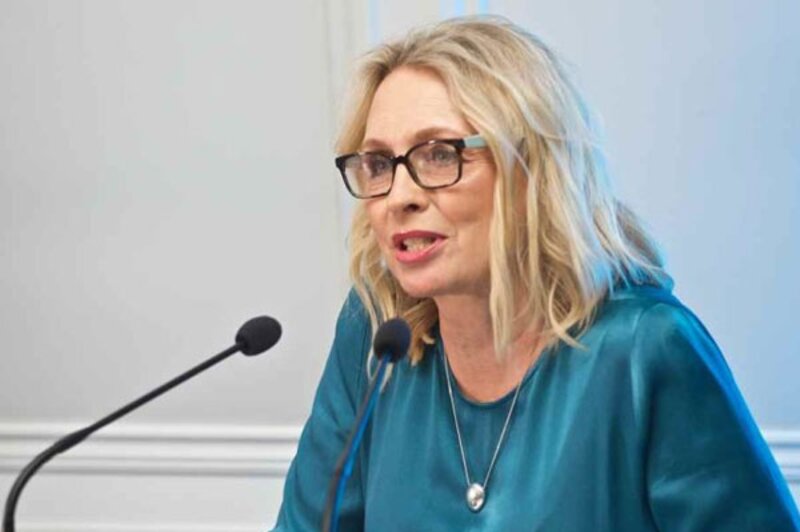 Guest Post: The changing face of travel recruitment in the age of LinkedIn
Gail Kenny Recruitment marked its 15th anniversary last week at a party in London for its top industry contacts
Gail Kenny Recruitment marked its 15th anniversary last week at a party in London for its top industry contacts. Founder Gail Kenny reflects on the remarkable change she's seen over that time and how the digital world has revolutionised recruitment and job seeking.
When we started out in the noughties, we relied pretty much on traditional media to attract candidates for jobs, in addition to utilising our own network of connections in travel, which existed in a database hosted not by technology but within our memories.
Fast forward 15 years and the tools, infrastructure and channels at our disposal is unrecognisable. Advertising remains a viable medium, but of course is now entirely digital.
The two biggest game changers have been the launch and rise of LinkedIn, along with the preponderance of smartphones.
That network of contacts still exists in our heads, but it's also documented online via LinkedIn and amplified on a scale that is way beyond the human brain.
---
Photo gallery: Gail Kenny Recruitment 15th birthday party
---
It's no wonder that Microsoft paid $26 billion for LinkedIn four years ago. As a travel recruiter, having LinkedIn at your fingertips is a godsend, but it's also a tool available for employers to use to recruit directly without the need for recruitment agencies.
While LinkedIn is effectively a publicly available online CV bank, there remains the need and skills to assess whether what someone says about themselves online is real and that it stacks up against robust verification.
The smartphone means that the whole recruitment process happens at a much faster pace.
Candidates can sit on the bus or train whilst commuting home from work and can review relevant jobs and apply for them immediately.
Smart technology and the use of machine learning enables you retarget candidates with similar jobs to those they have applied for previously.
The way in which we communicate with candidates has also changed.
A smart recruiter will find out the best way to communicate with a prospective candidate, whether that's simply an email, a WhatsApp message or a LinkedIn message. We all have our preferred channels.
When it comes to assessing a candidate, nothing beats a face to face interview to ascertain mannerisms and characteristics.
But the availability of free to use video calls via Skype, Google Hangout, Facetime, or WhatsApp mean that a better-quality telephone interview can take place.
However good these tools are, they are never as good as being sat in front of someone. Another phenomenon has been the popularity of "collaborative interviewing" whereby colleagues and peers of hiring manager take an active part in the selection process.
Candidate's ability to research what a potential employer is like has grown immensely.
There is so much available online, whether it's the employer's history, their financial results, or even online reviews about what they are like as an employer via review sites like Glassdoor.
It works the other way too with employers able to look at prospect candidate's online activity via Twitter or Facebook, and read online reviews from colleagues on LinkedIn.
The other big change has been the shift in the balance of power between employers and candidates.
With unemployment rates at record lows of below 4% and the tightening of immigration which will come with Brexit, there are quite simply less people looking for jobs.
Working at the mid and senior levels as we do, candidates are genuinely driven by issues such as company culture and attitudes towards flexible working, as much as they are by remuneration.
Employers need to make themselves attractive to candidates both at the hiring stage but also in terms of retention. Talking the talk isn't enough.
Employers also need to demonstrate their credentials on diversity and inclusion in a way that wasn't that significant 15 years ago.
There has been a massive step change in the importance of D&I.
There's more to it than "seeing to be doing the right thing", as much evidence now exists demonstrating the creative and innovative benefits of employing a diverse workforce.
Diversity isn't just about gender and race, it's also about age. Employers need to engage and communicate with Millennials and Gen Z's in a relevant and meaningful way.
But it's not these groups of adults that is the fastest growing demographic of the UK's population, it's the baby boomers that will be the group growing most in the next decade.
People will be retiring later in life and employers will need to get to grips with this very soon. Think Robert De Niro in The Intern.
Gail Kenny Executive Recruitment celebrated its 15th anniversary this month.  We believe our success is built around our team.
Our success is down to our team based sharing and caring model.  We work hard to achieve our goals together as a team, with a clear shared purpose.
We offer a flexible working environment, which works to everybody's strengths and results in higher levels of productivity and happiness.
Here's to the next 15 years.