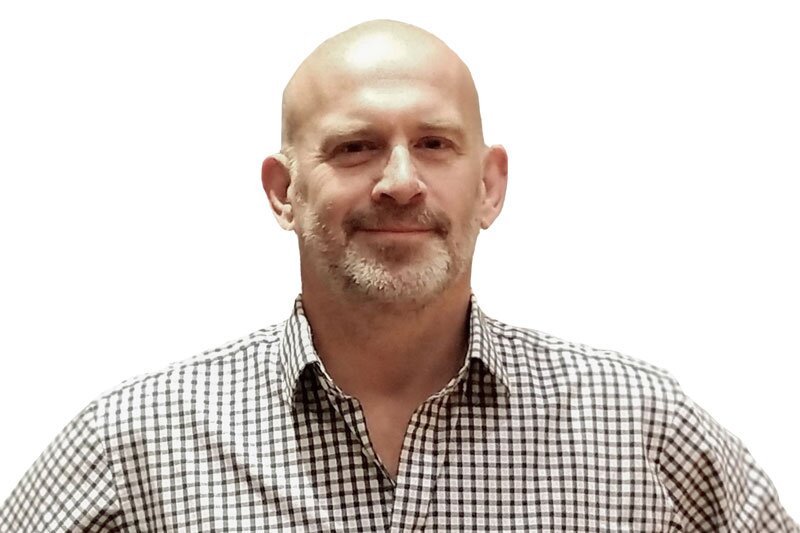 Guest Post: Raise your voice
Travel should tap into the potential of voice search to supply not just results but inspiration, says Atcore's Nigel Beighton.
Travel should tap into the potential of voice search to supply not just results but inspiration, says Atcore's Nigel Beighton. 
The travel industry has been using website search as a critical selling mechanism since travel sites first appeared on the internet.
The connected world continues to rapidly evolve and the majority of travel companies are missing out on a major opportunity to inspire customers.
Today, we want everything in an instant – whether it's food, news or deliveries – and the same goes for travel.
Of course, that is easier said than done, but as the latest evolution of search appears, we're seeing huge potential opening up, not only for these instant results but also to deliver the necessary inspiration to help customers find their perfect trip.
The demand for instant results has stretched to mobile phones. One in five searches on an Android platform in the US are now completed through voice.
We've seen an explosion of Amazon Alexa, Google Home and Apple's Siri in our homes. But we're just at the beginning of voice search. Typed search won't suddenly end, but people will be searching with voice just as much.
Naturally, we're more comfortable talking. Typing tends to be more structured and thought out compared to speech, which is quick, off the cuff and has a more conversational tone.
In typed search, Google dominates. But the territory of voice search is still up for grabs, hence Apple, Amazon, Google and others battling it out for dominance.
The end goal for voice assistants is to learn from their users – every single search creating more personalisation.
This will lead to the device making judgment calls, understanding previous information to make an informed decision and improving accuracy. The more informed, the more personalised, and the more personalised, the higher the demand – all of which only makes the assistant more informed. It will be a virtuous cycle.
How can travel benefit?
Booking a holiday can be a challenge. Deciding on dates, destinations and what you want included is hard enough, but then choosing one hotel out of hundreds only causes further frustration.
In other industries, searching for products is fuelled by the desire for speed and convenience – it's structured, fast, and the products don't expire.
But it's a different story in travel. Offers do expire; price, availability and other factors are changing constantly, bringing an array of complications.
Searching for travel needs the speed and convenience of hunting for products, but also must be extremely accurate, matching customer requirements with real-time availability.
Status and availability in travel changes in an instant. There are no stock levels – if you want a specific villa that caters for eight people you have to book it before someone else.
Standard search is updated over days, but travel effectively changes in seconds. There is a huge amount of data in travel searching, but results have to be accurate and fast.
Delivering what someone asks for is only the first challenge for voice search in travel.
But what if they don't know where they want to go? Or when? The second – and arguably more important – challenge for travel companies is delivering the inspiration.
Inspiration Imperative
Travel needs to bridge a gap so a search result not only delivers the necessary information but also the right inspiration. Voice search can be the technology that does this.
Voice is not the aggressively competitive and overly-expensive world that AdWords is on the web. It is there for the taking and the travel industry needs to tap into this, and quick. As time passes, we will only see search getting stronger.
Machine learning is the ultimate key to personalisation, and all voice assistants use it to learn about their user.
We could see search being tied in with social media, Instagram posts and hashtags, cross-referencing personal diaries and other metadata to develop customer profiles with specific companies.
The future of voice can become a truly personalised experience. While this might create a few sweaty palms in a GDPR-regulated world, the opportunities are there.
People want inspiration. They want to be told what they want. Your voice-enabled personal assistant might say to you: "You should go to this adult-only hotel on the beach. It's everything you want, and I know that because of the information I've gathered from access to your social media channels, showing you have a partner, no children, you enjoy sunny destinations, five-star properties and frequent visits to the coast".
To make the most of this opportunity, a number of things must be considered:
Voice is coming, and in a big way. It will change the way people book and plan travel and firms must act now to be ready;
A voice search is very different to typed search. It is less structured and includes a broader range of parameters;
True value comes from combining multiple content feeds – not just travel websites but metasearch, first-party data, social media and more;
Search moves to inspiration and knowledge based on user experience. We will see a shift from being an order taker to providing advice like a travel agent.
Consumers will adapt to voice, but businesses must understand how to develop the speed, accuracy and connectivity. And customers will have to trust these companies if they are to be willing to give away all of this information.
Personalisation is coming. It's up to us to prepare for it.