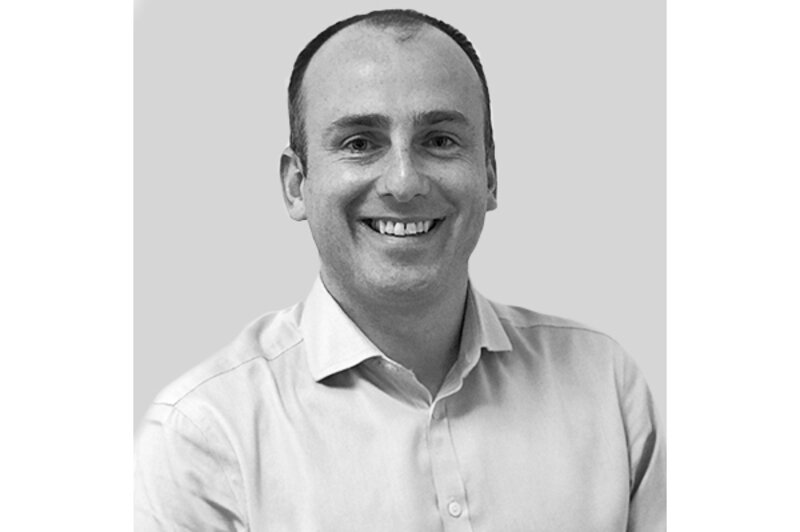 Guest Post: Make way for the travel chatbot
Consumers now demand a more personalised, digital approach to meet their increasingly complex travel requirements
Authored by Grant Fraser, CEO at Digitonic – the smart mobile marketing company.
Gone are the days when planning a trip required a visit to the local travel agent – consumers now demand a more personalised, digital approach to meet their increasingly complex travel requirements. As a result, companies must continuously adapt and refine the way they interact with audiences in order to acquire and retain customers.
Serving as 24/7 front-end customer service specialists, chatbots, when integrated into everyday messaging tools, can be used to facilitate a frictionless journey throughout the travel process, from making the initial booking right through to returning home. Streamlining and simplifying business processes, conversational technology can provide immediate response to customer queries, saving users' time with a bespoke offering tailored to their exact travel desires.
By 2021, an estimated 2.48 billion people are expected to have messaging apps, so by more widely considering the use of chatbots, the fast-evolving, customer-centric travel industry can play a leading role in driving this new form of conversation between brands and consumers.
The power of the travel chatbot
Utilising advancements in AI to construct cleverly laid out conversation flows, chatbots can be installed into messenger platforms to ask specific or open-ended questions and adopt paraphrasing to show genuine interest and understanding of customer needs. More importantly, they allow businesses to respond appropriately within each individual interaction through automated and guided conversation.
Travel chatbots can curate recommendations for customers based on variables such as dates, location, budget, lifestyle, dietary requirements and overall desired travel experience. Once equipped with this information, no matter how brief or detailed, the chatbot will then scan hundreds of sites in search of the best deals and present its user with a variety of options based on their criteria.
This, in turn, increases the quality of data and insight that travel businesses can gather, allowing continuous hyper-personalisation of interaction with audiences through further conversation, strengthening the quality of meaningful relationships as new trends emerge.
Based on information gathered from past interactions, chatbots can update users with new offers and help with future travel plans within the same conversation flow. This gives businesses the opportunity to further explain and reinforce their offerings at a later date, drawing the customer back into the conversational marketing funnel in a continuous feedback loop that develops and strengthens with time, promoting maximum returns.
With smartphones and social media now so heavily integrated with everyday life, it is no wonder chatbots have a click-through rate ranging from 15%-60%. To put this into context, email marketing has an average click-through rate of about 4%.
Consent, engagement, conversation
Chatbots are largely built upon the consent that host platforms insist must be given for brands to continue to communicate with users. Users must opt-in to chatbot communications and can unsubscribe at any time, meaning they are highly likely to show interest in the content they will go on to receive. What's more, chatbots are predominantly user-initiated, ensuring audiences are engaged, attentive and receive content at the right time. This is reflected in high chatbot notification open rates, which on average range between 70-80%.
Looking at how chatbots compare with other technologies, a study by Localytics revealed that 23% of users abandon an app after just one use. With the average UK person going on holiday 1.6 times per year, it is likely that many mobile apps downloaded specifically for trips fall into this category.
Facebook Messenger on the other hand, with more than 1.3 billion monthly active users and over 7 billion daily conversations, will most likely remain a constant in the lives of many travel-goers, along with the 300,000 active chatbots the platform hosts.
Conversation to guide the travel experience
According to Expedia, travellers visit 38 sites on average when planning a trip, and while customers are demanding a more complex and detailed travel offering, they are equally requiring their information in the simplest and most convenient formats possible.
When it comes to seeking information or assistance, nothing rivals the simplicity of asking a question and instantly receiving a straightforward answer. Through the art of conversation, chatbots eliminate inconveniences customers often have to face, such as waiting on hold or wading through a travel brochure, in order to find the answers they are searching for.
This reduces the likelihood of customers abandoning the booking process midway through as a result of laborious and unnecessary legwork, with all the relevant information and documentation hosted in one place – the conversation flow with the chatbot.
On the odd occasion that the chatbot is unable to provide the information the user is looking for, it can connect them to a real person who is better-equipped to answer the query. Chatbots and human employees can thus work together in harmony for businesses to ensure customers get the information they require quickly, in its clearest and most convenient format.
Furthermore, by delegating more routine tasks such as minor booking amendments to chatbots, workforces can devote their time elsewhere and focus on more important matters that require human interaction.
Real-time engagement and instant gratification
The use of chatbots as conversational tools doesn't stop once a trip has been booked. Problems that arise while travelling are often of high urgency, such as a cancelled transfer or an unmanned reception, meaning they need to be dealt with as quickly and efficiently as possible.
Chatbots are accessible around the clock and therefore have the ability to respond instantly to problems within the conversation flow. Regardless of the country or time zone in which customers find themselves, chatbots help ensure their voices are heard and managed when they require information and answers the most.
Today's social media-dominated world presents the opportunity for anyone and everyone to become a critic, meaning that when things do go wrong, it can be hard for businesses to avoid negative word of mouth. Customer support through chatbot conversation allows users to privately address their concerns, and what's more, AI can prioritise these concerns based on their urgency through picking up key words and phrases, ensuring that the most pressing issues are seen to as quickly as possible. Through dealing with problems and complaints in this manner, solutions can be found more easily and efficiently, squashing customer concerns whilst keeping brand reputation intact.
Embracing the travel chatbot
Using machine learning to gain rich, qualitative data that effectively acts as ongoing market research, chatbots present businesses with an incredible opportunity to get more immersed in travellers' preferences, all whilst continuing to satisfy customer demands.
Amidst a major digital shift and a growing necessity to adjust to the customer's exacting needs and requirements, businesses across the travel sector should spend time investing in the quality of their content and chatbots, developing a bespoke strategy to gain a more comprehensive understanding of their audiences. This will allow them to better target customers with refined future offerings and build long-term quality relationships through ongoing development of loyalty and trust.
According to Juniper Research, chatbots will help e-commerce companies save $8 billion by 2022 ($0.70 per every user interaction). For a sector so heavily reliant on quality customer service, chatbots point the way to an exciting future for the travel industry.
---
About Digitonic
Founded in 2011, Digitonic is a smart mobile marketing and technology company that uses the art of conversational marketing to help brands engage, acquire and retain customers through its proprietary technologies. The business has a proven track record of delivering strong return on investment for some of the world's biggest brands, in sectors including automotive, gaming, travel and retail.
Digitonic's commitment to pushing the boundaries of mobile marketing technology has resulted in it being the highest rated marketing technology business in the IP100 league table, as well as being shortlisted in a number of high-profile awards including the DADIs and the DMA Awards.
Currently employing 20 people at its headquarters in central Glasgow, Digitonic has ambitious targets for future growth, having increased its turnover by 44% in 2018.
For further information, please visit www.digitonic.co.uk.