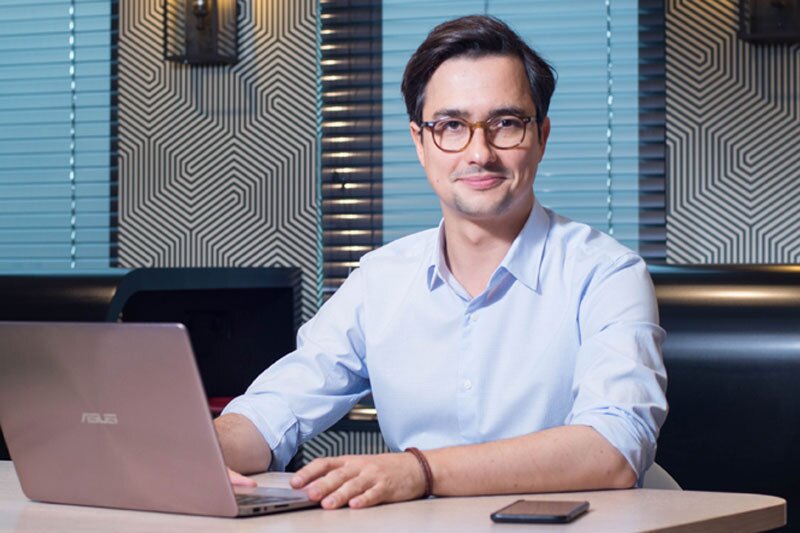 Guest Post: Five problems and five solutions for online travel operators
Guest Post: Five problems and five solutions for online travel operators
Get smart to deal with the problems modern ecommerce throws up, says George Maroufidis, travel lead at ECOMMPAY
Travel operators can run into a lot of stubborn roadblocks when they conduct their business online. But even so, the security and processing of online payments, when done wrong, presents a lot of opportunities for things to go unexpectedly and spectacularly awry.
That's why it's crucial for those operators to establish a strong set of travel payment solutions to overcome the myriad difficulties of the online world. That's why ECOMMPAY have published a white paper which deals comprehensively with the most pernicious problems companies can face. As for the rest? Well, here are 5 of the most common problems tourism businesses face online, and how payment service providers can solve them.
Conversion rates
Customers are a fickle bunch: they'll fill an online cart with all sorts of flight bookings, hotel reservations, and dinners at Michelin star restaurants, then when it comes to the checkout page, they scarper.
It's estimated that the overall rate of cart abandonment by online clients is around 70%, and while some of them may never have had any intention of buying anything, or just found themselves distracted by something exciting and shiny, a lot of customers find themselves put off by poorly-designed payment interfaces and confusing error codes.
Those kinds of issues will crater a travel operator's conversion rates faster than you can say 'Error 502: Bad Gateway', and it's why a slick interface with intuitive error mapping is essential for getting your online customers through checkout. A clean layout that clearly and concisely explains issues (and how to fix them) to customers goes miles towards retaining their interest and earning their business.
Retailing loyalty
Did we mention that customers are fickle? Because that goes beyond their tendency to walk away from fully-loaded shopping carts inches from the finish line. They're fickle in their choice of company, too.
The rise of travel apps and declining interest in loyalty rewards schemes means travellers are flitting between travel companies more than ever before. But offering a great service is still a pretty solid move when it comes to earning repeat business, and that means offering it online, too. What that means is, when a customer returns to a site they've booked from before, they want to be remembered just like they'd be remembered by a staff member in a physical shop.
Features such as OneClick Payments for returning customers demonstrate a payment gateway's capability of recognising a familiar face, and providing them with a speedy payment experience that will see them returning again and again.
Online card acquisition
So, your travel business has a plush new website and would-be holidaymakers are banging down the virtual door. Just one thing stands between you and a bright new world of online business: you need to actually be able to handle their card payments.
What you need is a payment service provider that can handle the finicky details of card acquisition while you focus on your prime business operations. A direct card acquirer is capable of handling transactions in countless currencies on endless bank cards.
Wherever your customers are from, and whoever gave them their bank card, your payment partner should be able to handle it.
Security, security, security
Tourists might trust you to fly them from one corner of the Earth to another, but trusting you with their bank card details is another matter entirely. What's more, travel operators need to protect themselves from the kind of fraud that's costing the industry an eye-watering $21 billion per year.
That's gonna necessitate encryption that makes Fort Knox look like a public park and tech like FraudStop, which has the kind of intelligent design and clever adaptability necessary to tackle the immense security needs of a successful online business.
Combined with Transport Layer Security and an AES-256-derived encryption method, your customers will be able to trust that your business is able to protect their information, and your business will be able to protect itself.
Integration and a smooth experience
Okay, so that might be two problems, but they're pretty important to one another. Even travel operators that have a robust partnership with a payment service provider can run into issues when the design language, aesthetics or underlying tech of the provider's solution clashes with that of the operator's own website.
The shock of going from the unified, cohesive layout of an operator's website to the completely alien design of a particular provider's gateway can have customers feeling that a website seems kind of cheap, or worse, broken. Whoever's handling your payments should offer a selection of services to ensure a streamlined experience, from gateway customisation to an easily-integratable API.
Travel operators with PCI DSS certification — able to store card details on their own systems — are able to use the API to create a completely seamless payment experience, enabling customers to pay without being redirected. A little work and a bit of intelligence can mean the work of a payment service provider is invisible as well as crucial.
Travel operators need to get smart to deal with the problems modern ecommerce throws up. From conversion, to security, to loyalty, the online payments landscape can cause a lot of headaches for businesses making the switch to online. Thankfully, they aren't alone, and with the right partnerships and the right combination of expertise, enthusiasm, and tech, travel companies can find themselves sailing the high seas of ecommerce with style and grace, rather than cruising smack-bang into an iceberg.
For more information on payment solutions and ecommerce success, take a look at this report on travel payment trends or meet us at WTM London, where ECOMMPAY will be exhibiting at Stand TT510