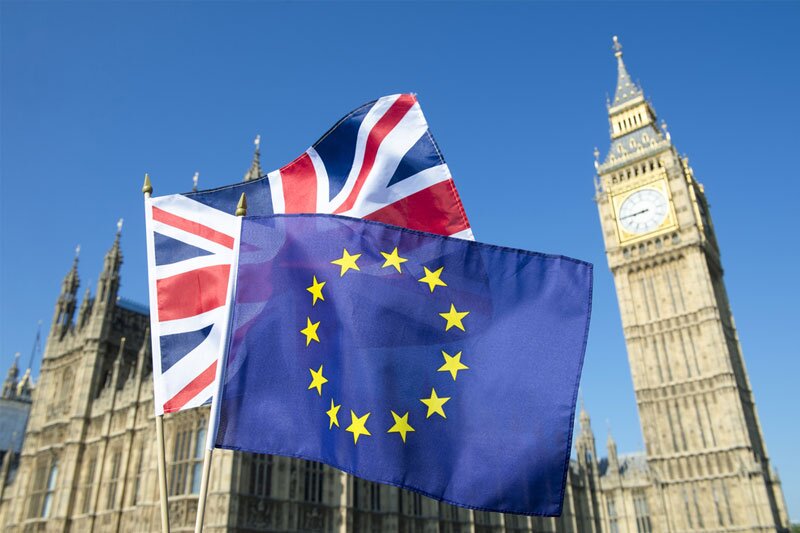 EU moves to regulate platforms
Regulation requires increased transparency in search rankings
The European Commission, European Parliament and Council of the European Union have agreed new regulatory rules for online platforms including Google and price comparison sites such as Skyscanner.
The regulation requires increased transparency in search rankings, "mandatory disclosure" of business practices and disclosure of data use, and it confers new rights to sue platforms to "overcome fear of retaliation".
The new rules apply to "the entire online platform economy" and aim to create "a fair, transparent and predictable business environment for businesses and traders using online platforms".
They require greater transparency in online platforms – including transparent ranking and "mandatory disclosure for a range of business practices".
"Marketplaces and search engines must disclose the main parameters they use to rank goods and services, to help sellers understand how to optimise their presence."
Platforms will be required to "exhaustively disclose any advantage they may give to their own products over others.
"They must also disclose what data they collect and how they use it – in particular, how such data is shared with other business partners."
The rules include a ban on "unfair practices" which the EC said would end "sudden, unexplained suspensions" of accounts by platforms. The EC said: "Digital platforms can no longer suspend or terminate a seller's account without clear reasons and possibilities to appeal."
Platforms must "set up an internal complaint-handling system to assist business users. Only the smallest platforms will be exempt from this obligation."
Significantly, business associations "will be able to take platforms to court to stop any non-compliance with the rules."
The new EU rules will apply from next year and be subject to review within a further 18 months.
The regulation should come into effect in the UK regardless of Brexit unless ministers explicitly rule it out, since the government has said existing EU law will be incorporated into UK law. Platforms will in any case be required to comply with EU rules.
The EC noted: "The intermediary role of these online platforms sometimes allows them to engage in unfair trading practices that can cause significant economic harm to the businesses that use them.
"The identity of the business offering goods and services will be more visible. They will also be aware [when] general search results are influenced by a payment. This will help consumers make more informed choices."
An EC impact assessment study suggested almost 50% of European businesses operating on platforms had experienced problems and that 38% of problems with contractual relations went unresolved, while 26% were solved "with difficulties".
Two-thirds (66%) of SMEs surveyed said their position in search results "has a significant impact on sales".
European commissioner for the internal market Elzbieta Bienkowska said: "Our new rules are designed with SMEs in mind. Many of them do not have the bargaining muscle to enter into a dispute with a big platform."
Vice-president for the digital single market Andrus Ansip said: "Our target is to outlaw some of the most unfair practices and create a benchmark for transparency."
Regulation of online intermediaries
The new EU regulation on "platform intermediaries" covers all online services to businesses established in the European Economic Area which offer goods or services to EEA consumers.
These include search engines and "e-commerce marketplaces, app stores, social media (e.g. Facebook pages, Instagram) and price comparison tools (e.g. Skyscanner)".
It will require online intermediaries:
Make "standard terms and conditions more transparent, easily available and announce changes well in advance". They "must include a description of supplementary goods and services online platform intermediaries propose to consumers; the type of data that will be shared; and why business users may be restricted from offering goods and services on different conditions through other intermediation platforms".
Inform businesses "how they rank goods or services offered by themselves or by businesses they control compared to third-party businesses. Businesses should [also] be informed how online platforms can influence their ranking position, for example, through payment of additional commissions. Online search engines will also need to inform consumers in case the ranking result has been influenced by any agreement."
Provide "quick means to resolve disputes. All except the smallest platforms must set up an internal complaint handling system". Should an online platform intermediary "restrict, suspend or terminate a business' account, including removing them from search results, it is required to provide a statement of reasons, give 30 days' prior warning and preserve the data associated with business users' account, so this can be reinstated".
"Do not prevent a business user from making its identity visible".
In addition, associations representing business users may "take action before national courts to stop or prohibit non-compliance".