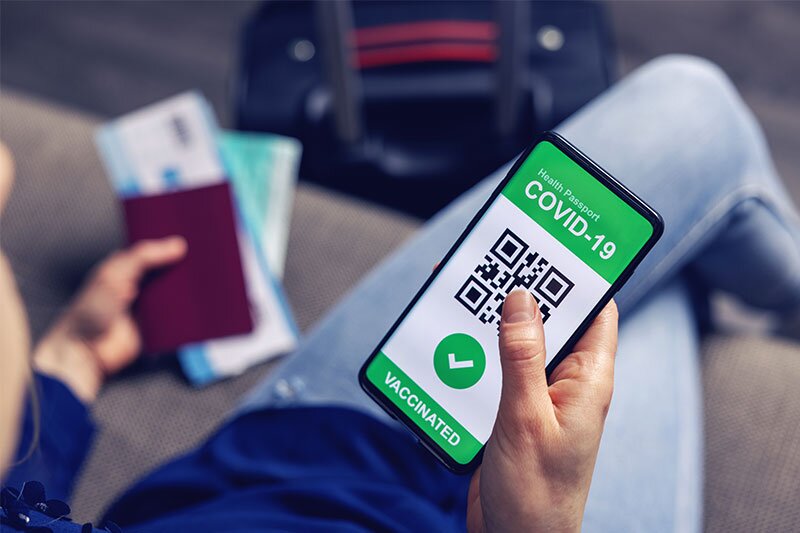 Doubts raised over whether NHS app will be ready to use as COVID passport
Alternative plans are being considered for when travel restarts on May 17
The NHS app appears unlikely to be ready for use as a vaccine passport in time for when overseas travel resumes
Transport secretary Grant Shapps previously said the health service app, currently used to book medical appointments in England, could be used to display evidence of a person's Covid status.
But the prime minister's official spokesman said officials are working on alternative plans for when international travel is able to resume on May 17 at the earliest.
The spokesman told the BBC: "Obviously we will be able to confirm ahead of (then) what measures are used for those initial countries that are available for travel, be it the app or another approach.
"There are other routes to achieving the same end-goal. We are working on the app at the moment, at pace, to have it ready, and we will be able to confirm ahead of (then) what approaches we will be using."
Travellers visiting many holiday destinations will be required to show evidence they have been vaccinated, have received a negative test or have coronavirus antibodies.
Without the acceptance of a vaccination certificate, travellers may instead have to prove their Covid status by taking a PCR or lateral flow test even if they are inoculated.
At least 20 countries have indicated that they will accept vaccination certificates as an alternative to PCR tests for holidaymakers to prove their Covid status.
A Department of Health spokesman told the Telegraph: "The government is working on providing individuals with the means to demonstrate their Covid status easily – through a digital route as well as a route for people who don't have access to a smart phone.
"Security and privacy will be at the core of our approach. Use of the NHS app is being considered as part of the digital route."
Paul Charles, the chief executive of travel consultancy The PC Agency, said: "Just because a country is on the UK's 'green list', it doesn't mean it won't have its own set of restrictions for when you enter. So people are going to have to be a bit of a sleuth to interpret which countries are truly open.
"Some may say we don't need a vaccination passport because the UK has such a high level of inoculation. Others will insist on a PCR test like Britain even if you are vaccinated."