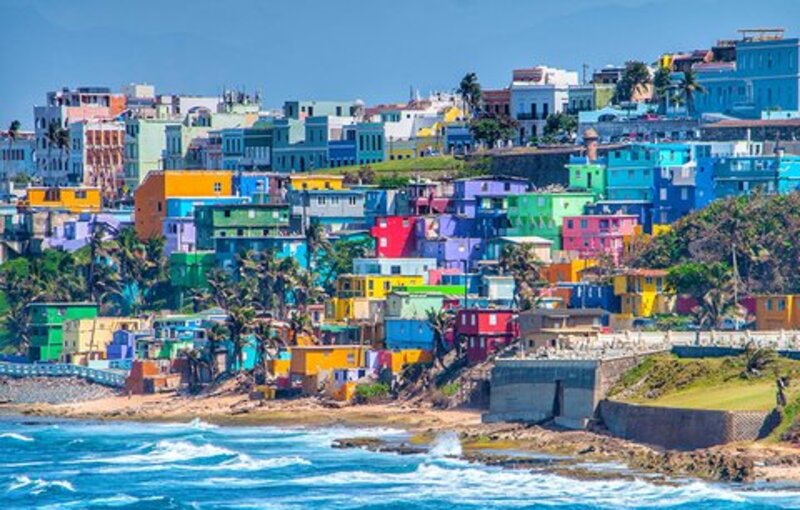 Coronavirus: Puerto Rico invites visitors virtually
Three online events this weekend will showcase Caribbean destination
The Caribbean island of Puerto Rico is inviting visitors to experience its sights and sounds virtually as the COVID-19 global travel lockdown continues.
This weekend the destination will run a series of online events seeking to lift the gloom by promoting the "uplifting spirit" of the island.
Puerto Rico Destination Marketing Organisation says it wants to inspire people currently isolating at home as demanded by their various governments.
Virtual events include a salsa lesson, a cocktail making demonstration and a cookery class led by local experts. Instagram Live and video conference call application Zoom are being used.
Brad Dean, chief executive of Discover Puerto Rico, said: "We take great responsibility in helping stop the spread of COVID-19, so we're not encouraging travellers to visit us right now as everyone needs to stay safe in their homes.
"Instead, we want to extend an important part of our culture – our salsa music and dancing, our mixology and our delicious cuisine – to uplift people during these challenging times.
"We encourage travellers to daydream about our Island now and consider a visit later, when the time is right. In the meantime, we're excited to join them in their living rooms for this virtual getaway," said.
Timings (all US Eastern Time) and details of the virtual events:
March 27, 8pm to 9pm – Salsa Lesson
The salsa lesson will kick-off with a brief overview of basic salsa steps from notable salsa dancers, Tito and Tamara, and turn into a salsa dance party, so people can have a little fun from the comfort of their homes. To participate, log into Zoom for free via https://zoom.us/j/293759126 (Meeting ID #293-759-126).
March 28, 7pm to 7.30pm – Cocktail Making
Top bartender, Roberto Berdecia, co-owner of acclaimed La Factoría and Jungle Bird, will serve up one of his favorites. To participate, join via Instagram Live at @discoverpuertorico
March 29, 7pm to 7.30pm – Cooking Class
 Chef Wilo Benet will walk participants through one of his favourite dishes you can easily whip up from home. To participate, join via Instagram Live at @discoverpuertorico