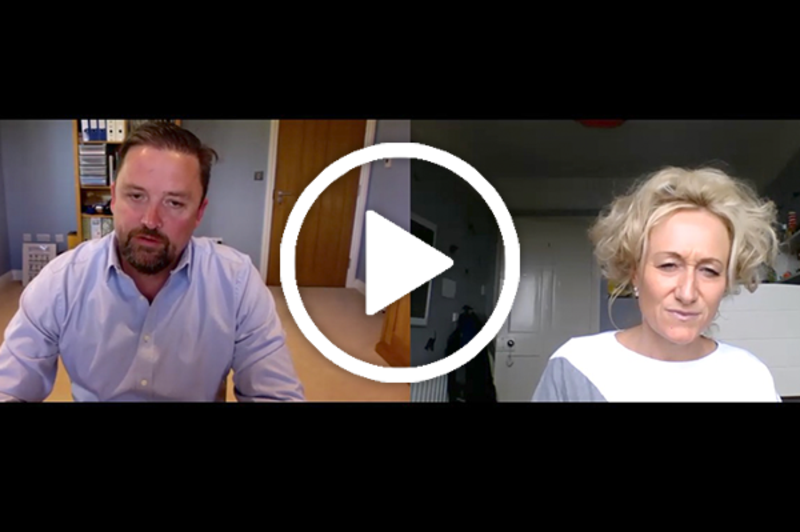 Coronavirus: Former Travel Republic boss backs July 31 customer refund deadline
VIVID Travel's Kane Pirie has launched It's Right To Refund campaign
Demands to change EU package travel rules on refunds have seen some companies act as if they are above the law, the founder of a consumer rights campaign has claimed.
Kane Pirie, managing director of VIVID Travel, launched It's Right to Refund last week which has seen 5,000 consumers back industry moves for a temporary amnesty on refunds.
Speaking to Travel Weekly in a special COVID-19 webcast on Tuesday, he accused industry regulator the CAA of going missing at a time of "carnage" for the sector when it needs clear guidance.
And he said firms refusing refunds or giving no timescales as to when customers can expect their money back are risking travel being the worst affected business sector by the coronavirus pandemic.
"As far as I am concerned the cash is king concept, that's a finance director talking. As a managing director it's not cash it's trust. People will not buy from shops they do not trust.
"As an industry we need to find a solution that maintains consumer confidence in our businesses, our system of regulation, Atol protection, the whole lot, otherwise the damage of coronavirus will be more devastating for travel than any other sector."
Pirie explained that Right To Refund has fallen in behind Abta's push to get an extension enshrined in law to the 14-day refund rule as stipulated under the EU Package Travel Directive.
But he said July 31 was the latest he would accept. Asked about the likelihood of an extension for longer, possibly to March or April next year, he said: "Over my dead body, no chance."
"This is one of the things I was worried about initially with the proposed change in the law. It opens up a Pandora's Box where some people in the market now feel they are above the law.
"This is wrong for their customers and it's bad for everybody who's worked hard to build up a very good industry with a very good reputation and that's been thrown overboard quite casually at the moment. I think that's a big mistake."
Pirie, a former members of Abta's board of directors, welcomed association chief executive Mark Tanzer's promise to crackdown on members not offering refunds, but said outside of the 'Abta club', the association has as much authority as the Milky Bar Kid.
CAA 'inaction'
And he turned his ire on the CAA, who in 2010 Pirie fought a successful criminal prosecution against when it accused him of breaking Atol rules when he was managing director of OTA Travel Republic.
"It's great that Abta's saying that for its members, but where's the regulator. When is the CAA going to regulate the industry?
"I don't understand how they can just sit in that building in London, that I had the pleasure of going to a few times a long time ago, while there's carnage in the industry beyond anything we ever expected."
Consumer anger
Pirie said he felt for front line staff who are increasingly bearing the brunt of customer anger over refunds. "Try explaining directly to a customer why you need more than four months," he said.
"What is the justification for any company saying 'we are in financial distress, thanks very much for the loan, that's really kind of you for four months, but we're not actually sure that's long enough. How about a year?'
"Why can't they get the money in place by the end of July? Can it be right to go back to the consumer and say thank you very much for saving the travel industry in the UK by giving us four months, but we want to reserve the right to extend that, possibly for another nine to twelve months. That seems to me wholly unnecessary and wholly unreasonable."
'Not stirring the pot'
Pirie, who admitted that Abta had made its feelings plain about his Right To Refund campaign and his previous public pronouncements, denied he was "stirring the pot".
"Some people think I'm trying to play some kind of chess game and I'm trying to bring down the whole industry apart from me," he said.
"Firstly, that wouldn't be my ethics, and secondly I don't think that would be a sensible plan anyway. So, I'm definitely not trying to do that.
"Have a look at the campaign. Who's actually gone to the public so far and said 'coronavirus, it's a nightmare for us, could you led us some money to the end of July?'
"It's Right To Refund that's gone to the public. We have the biggest campaign on change.org with customers signing up to say yes, provided it's fully Atol protected, and provided it is the end of July, we will lend you the money. I think that's massively positive for the industry.
Pirie added: "I'm an optimist. My hope is that before the week is out the regulator will have sprung into life. We know there is a solution for everybody with the July 31 date enshrined in law.
"I also hope within a month or two we can get back to doing what we are all meant to be doing which is selling holidays and looking after our customers."