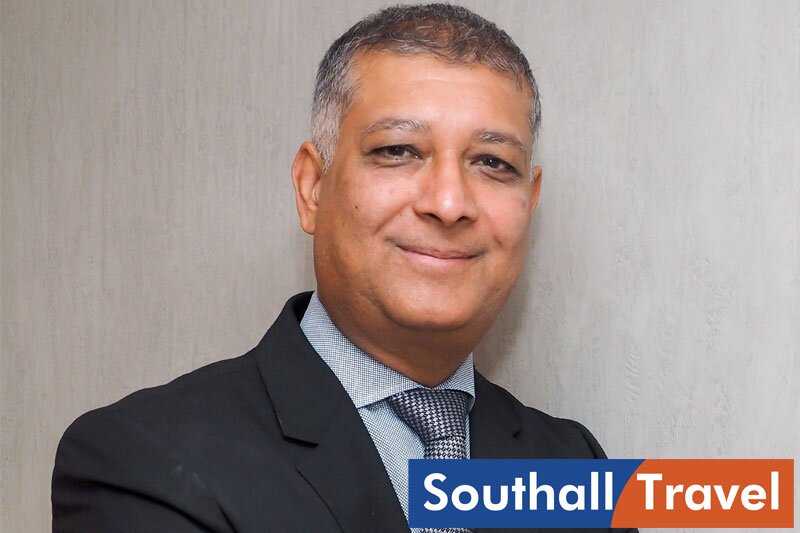 Coronavirus: Focus on refunds sees Southall Travel return £22 million to customers
Chief commercial officer Jaymin Borkhatria spoke to Lee Hayhurst
Following one of the most challenging periods for travel, Lee Hayhurst spoke to Jaymin Borkhatria, chief commercial officer of Southall Travel and OTA brands Travel Trolley and Sky Sharp, about the impact of COVID-19 and how it has responded.
Southall Travel Group has announced measures to ramp up its capacity to handle refund requests have seen it issue £22 million worth of payments to its customers.
The London-based firm, which operates a number of OTA, specialist and business travel brands, says 94% of customers with package bookings to May 31 have been refunded.
Package customers due to travel up to June 30 will be refunded by June 15, the firm said, but it conceded that it is still struggling to get money back from many airlines for flight-only bookings.
With most of its 280 airline suppliers having stopped allowing automated GDS refunds, and some refusing refunds entirely, Southall Travel has increased its refund processing team from 15 to 300.
One of Southall's OTA brands, Travel Trolley, has been widely criticised and came bottom of a recent MoneySuperMarket study into how travel brands have been responding to refund requests.
But Jaymin Borkhatria, chief commercial officer, said the criticism was unfair as lockdowns both in the UK and in India, where Southall has its call centre, severely hit its capacity to deal with clients.
With average waiting times for customers calling its contact centre now two minutes, Borkhatria believes if MoneySuperMarket repeats the study it will be a "completely different story".
"It all happened so suddenly, no one knew how to deal with it, no one could plan for this. We had to put measures in place for the majority of our staff and staff in the UK were working from home.
"We have now been able to put more and more capacity in place and the majority of our guys from sales have moved into customer care. The most important things is to sort out these refunds."
Borkhatria said customers are generally unaware of the difference between a package and flight-only booking and that for the latter agents pass the money on and are in the hands of the airlines.
He said each airline has been operating differently, but for those it is confident of getting customers' money back from it has paid out refunds before they have been processed by the carrier.
"We are constantly engaging with airline partners, encouraging them to look into processing refunds as soon as they possibly can and informing them that our customers are irate," he said.
"It does not help us to be upsetting our mutual customers. This is a time when some of them need their money more than ever, and some airlines are just not refunding.
"It did not help when airline partners went on to manual refunds processes. The consumer cannot understand this, and understandably blames the travel agent for not wanting to refund.
"But it's only when we sell and package and we are the principal that we are obliged to refund, with flight only we are not the principal and we have to go by the rules of the airlines."
Following complaints, Southall Travel took the decision last month to wave any admin fees it is legally allowed to charge for processing refunds and to pay back any fees charged before that time.
"We believe we are the only business in the OTA sector to have done this, as we recognise these are extremely difficult times, and we wish to help our customers through and provide them with as much support as we can offer," said Borkhatria.
He added Southall has also changed its balance payment terms for upcoming holidays from a month before departure to 10 days to give customers peace of mind that they will not incur cancellation charges.
Borkhatria said when the COVID-19 crisis first happened no travel firm was able to deal with their customers in the way they would like as lockdowns closed offices and decimated staffing levels.
"Nobody could do it in the early days," he said, "no one knew what was happening. Companies had to look after their staff and the lockdowns did not help initially.
"These are unprecedented times and, as such, we have had to adapt our business and make significant changes in order to satisfy customer demand, and continue to deliver a quality service."
Borkhatria said Southall Travel now has the people and capacity in place to deal with refund requests, but that the airlines remain the "stumbling block".
He said carriers should not be allowed to switch off automated refund processes and that agents and consumers will favour airlines that maintained service levels during the crisis in the future.
Although Southall Travel is currently not focusing on sales but concentrating on the refunds backlog, Borkhatria believes its actions will help it retain the trust of its 1.1 million annual customers.
"We believe once people start travelling and countries lift their quarantines and border policies we will be in a very strong position in terms of what we are doing now for our customers.
"I don't believe many OTA brands have been able to do what we have done. We have processed a lot of refunds, we have stood by our customers in this crisis.
"I'm sure when it comes to opening up the flights and countries opening up, customers will definitely want to book with us and we have enough reserves as a company to take us through this storm.
"We are meeting all of our legal requirements and, in many cases, going above and beyond. We are one of the few travel companies in the UK to have offered full refunds on packages, a decision which has been incredibly well received by our customers."
Southall Travel is privately-owned and has been operating for more than 35 years. As well as the parent call-to-book brand and Travel Trolley, it operates OTA brand Fly Sharp, travel management company Applehouse Travel and specialist ST Sports and student brand ST Fly.