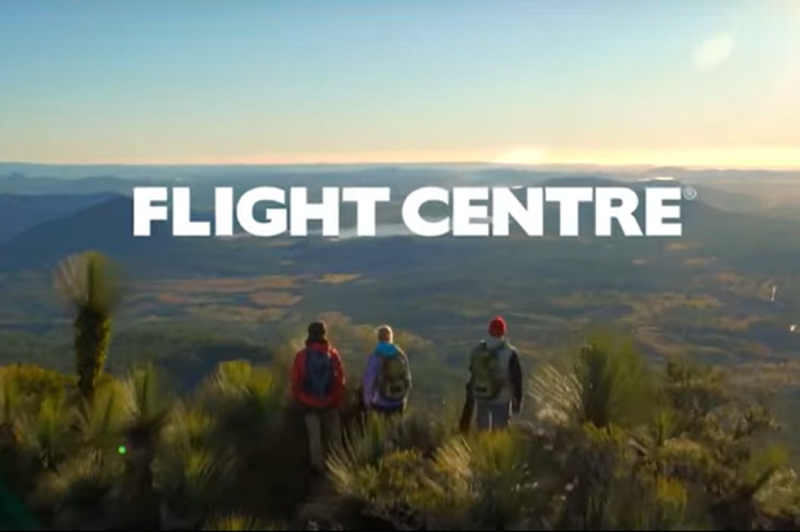 Coronavirus: Flight Centre releases YouTube video as dwell time on website rockets
Video highlights how staff are working remotely to handle enquiries
Flight Centre has released a video highlighting how its staff are working remotely to continue handling travel enquiries during the coronavirus lockdown.
The 'Open up the world' clip was posted on YouTube on Friday offering inspiration for future travels while emphasising the need to stay at home during the crisis.
The average time spent browsing on Flight Centre's website between March 15 and April 7 increased by 91.62% compared to the same period in 2019, the group said.
Its blog pages, where its consultants post content designed to inspire customers, saw a 57% increase in visitors in March 2020 versus February 2020.
In its video, the Australian agency group says for the first time in its history "we have been told not to roam" and stay at home.
However, the film emphasises the agency's purpose to open up the world "that is now out of reach".
Its optimistic tone suggests that people will fly again and "better times lie ahead" and urges viewers to "look forward to when our world is open again".
Yvonne Hobden, head of retail marketing at Flight Centre, said: "We were blown away to see how many people are experiencing 'wanderlust woes' and looking for inspiring content so they can plan their next adventure whilst being at home.
"With this in mind, we wanted to return to our core purpose to 'open up the word for those who want to see' and bring reassurance that we will be able to travel again in the future.
"Our people are longing to help inspire customers at this time when the world beyond the window feels so far away, so we've launched a new email inspiration service. Anyone in the UK who has itchy feet and can't wait to spread their wings again can ask for tips and advice from an expert consultant.
"The email address:openmyworld@flightcentre.co.uk will be manned by 100 strong team and is a place to share ideas, start your bucket list or even have a conversation with a likeminded travel addict.
"Start a conversation by sending our consultants your top three places you want to visit when the world is open again."