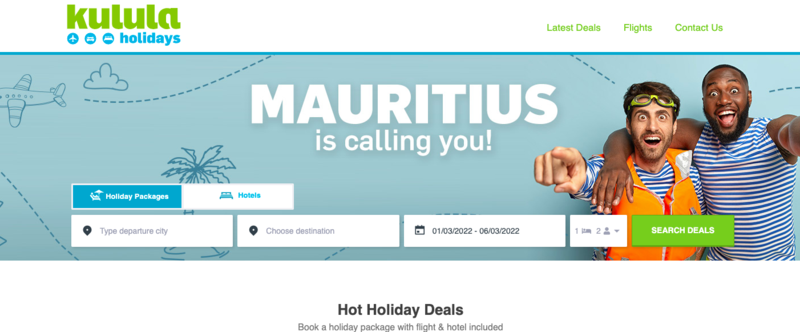 Comair operator Kulula Holidays launches AI dynamic package builder
South African firm has reinvented its platform for when travel reopened after COVID
by Kaia Hicks
The holiday division of South African airline Comair, Kulula Holidays has launched a new self-build dynamic packaging website that uses Artificial Intelligence (AI).
The tour operator claims the new site will differentiate it from competitors whose packages are fixed in terms of prices, dates and air and hotel suppliers.
The firm worked in collaboration with Move, an AI travel booking technology specialist, on the platform. The technology allows users to build their own packages.
They can input their desired destination and travel dates and the system returns all available airlines and hotels, resorts and lodges.
Kulula plans to add more international destinations, including the Maldives, to the platform soon.
Deolinda Da Silva, head of travel at Comair, said: "Under the restrictive conditions of the pandemic, we reinvented Kulula holidays so we could offer South Africans real savings and convenience when travel opened up.
"Finally, the outlook is positive and we're happy to relaunch kululaholidays.com. Dynamic packages bring holiday bookers flexibility, affordability and transparency they haven't had before.
"Crucially, the technology guarantees savings at a time when confidence is understandably low."
Odette Faling, South Africa chief executive of Move, added: "Until now, it wasn't possible for consumers to build holiday packages on their own.
"Now, the platform brings a new user experience to the market that enables travellers to book their entire holiday package in one place, and confirm everything in one payment, at the best prices."