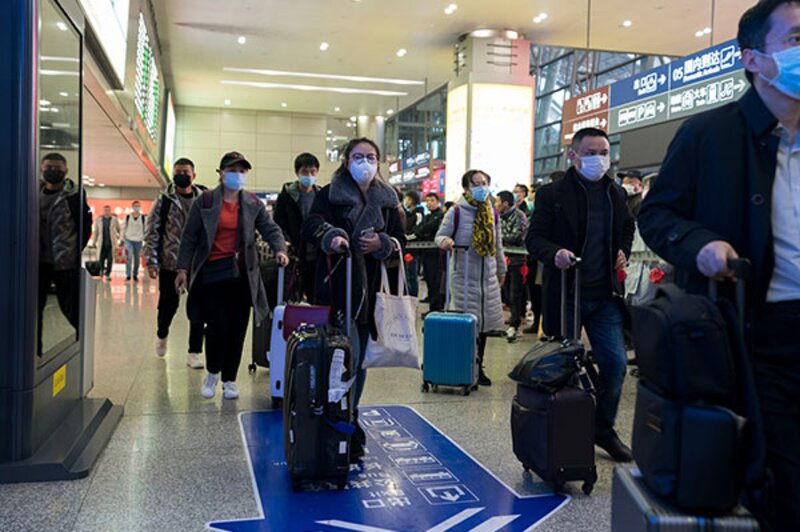 Business travel specialist TravelPerk launches TravelSafe API
Real-time COVID-19 travel restrictions information services will go live next week
A real-time information service on coronavirus travel restrictions is due to go live today (Monday).
Business travel specialist TravelPerk has created the TravelSafe API link for use across the industry.
Information and advice on point-to-point travel restrictions on both arrival and return destinations can be integrated into existing websites and apps.
The service uses real-time analysis of the reproductive rate of the epidemic (R number) to assess risk levels.
It also includes information on local guidelines at a regional level, including whether masks are required and up to date social distancing guidelines, as well as the latest airline safety measures.
TravelSafe is available as a monthly subscription service for an undisclosed fee.
The API is powered by TravelPerk's own data and technology, created to inform and support the company's own business travel customers following the acquisition of risk management start-up Albatross earlier this year.
Avi Meir, chief executive and co-founder of TravelPerk, said: "Our focus is always on delivering the best possible traveler experience.
"At first, as travel started its recovery, this meant giving our own customers and their travellers the information and support they needed to make informed decisions about when and where to book trips, and the confidence that they could travel safely.
"However, we wanted to go further, and we see a great opportunity to use our industry leading technology to make this same level of insight available to the whole travel sector, from online travel agents and booking platforms to airlines, rail providers and more.
"We believe now is a crucial time when those in the travel industry must stand in solidarity with one another.
"This is a big step for our business but, when you look at the strength of our platform and the real need across the industry, it is the logical next step."
TravelPerk product manager and Albatross founder Raphael Daverio added: "We've reached a great milestone by being the first travel platform to display granular information on travel restrictions during the booking process, powered by the TravelSafe API.
"We now hope that opening up access to the TravelSafe API will enable other travel applications to build delightful features for their users, so that travel can go back to being the exciting, fun experience it has always been."