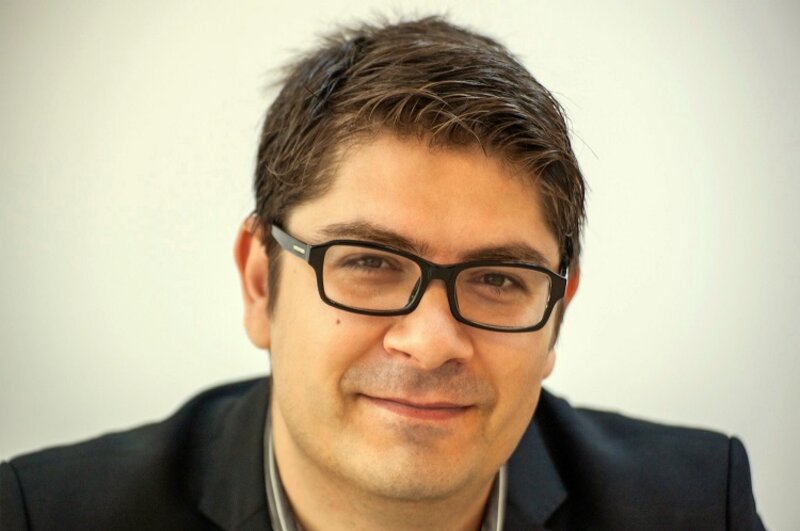 Big Interview: 'Pay as you grow' model switch paying dividends, says wbe.travel founder
George Dumitru says tech supplier signed up more new travel clients last year than in the last 10
As the travel technology sector continues to face challenges to its traditional model, Lee Hayhurst caught up with wbe.travel's founder George Dumitru to hear how it has adapted
Travel technology developer wbe.travel has hailed the success of its COVID pivot to a 'pay as you grow' offering having signed up more new clients last year for a decade.
The Bucharest-based software specialist says it had to react to the most challenging year in the history of travel technology to bring a new model to the sector.
George Dumitru, founder and chief executive, told Travolution in May last year that the COVID pandemic would change the way tech suppliers and clients work together.
A cloud-native technology supplier, wbe.travel has been able to exploit the flexibility of the cloud to introduce it new 'pay as you grow' programme for existing and new clients.
This dispenses with expensive set-up costs and monthly support fees and bases the charging structure on subscriptions and transaction fees.
Dumitru said success so far can be measured in new clients – more in a year compared to the every one of the previous 10 – if not in revenue, yet as travel awaits the recovery.
"Before we had a classic business model for selling technology that implies licence fees for technology hosted on our platform, set-up fees and maintenance and support," he said.
"Then 2020 came along and the pandemic and we realised if we wanted to retain our existing clients and get new clients, we had to have a change in approach to selling software."
Dumitru said being cloud based was key to this new subscription-style model as well as operating more efficiently when it comes to integrating third party feeds.
Wbe.travel says it spent lockdown introducing more automated processes to speed up integrations and to bring new clients onboard more quickly.
Dumitru said working in partnership with its clients, it has simplified the sign-up process so that it takes a matter of days to get up and running.
Offering Software as a Service (SaaS) has enabled web.travel to support users as they switched to remote online working a readied themselves for the comeback.
"It was quite easy for us to move to a subscription-only model and we signed off more clients in 2020 than ever before because we they want to be prepared," Dumitru said.
"In the middle of the year there was a lot of confusion around what firms should do next. When things started to clear up a bit we signed up most people in the final quarter.
"They were saying we are confident it will come back next year, so let's be prepared and we came up with this no setup costs pay as you grow model which was very appealing especially when there is not much business around.
"They are prepared to pay more when their business has actually resumed, so the negative for us is we have more clients but the money they pay to us is not at the same level as before."
Wbe.travel has released a new, faster version of its B2C OTA technology with a content management module embedded.
It has also spent lockdown developing more ready to use API connectivity so that it is easier to integrate quickly when they are looking to develop new apps or websites.
Dumitru said clients range some who have switched from competitors, others who have used wbe.travel to enhance their own tech capabilities and start-ups poised to launch.
He said he expects the trend away from bespoke tech development to more ready to use systems is here to stay, certainly for the foreseeable future.
"It comes with some advantages, but also with some disadvantages that the client has to accommodate," he said.
"There is some flexibility attached to it, for some companies more than others, but still it's limited because it's a platform that's the same for everyone.
"Being fully subscription versus being fully bespoke, I do not think that works. I think the future is a combination of them.
"Companies will take what's common across the market and develop the bits that differentiates them like how you present the booking engine to the customer."
When we spoke in May Dumitru said now was the time for travel firms to behave like travel companies again and not like technology companies.
Almost a year into the COVID crisis he sticks to that belief, saying even the likes of Expedia may choose to outsource, although they do have the resource to keep their tech inhouse.
"We are talking to small to medium sized businesses, not the big giants, and they will not have the will to start building something from scratch because of the time to market.
"The market is now very competitive. Ready made is serving 80% to 90% of needs. For the other 20% you have a choice. That will be the mix for the future."
Wbe.travel is working on further automating the onboarding process to make it a totally hand-off, self-service, self-configuration process that the clients manage themselves.
"We want to be efficient with not so much human intervention and we want to evolve it," said Dumitru.
"We want clients to be able to enter the system and start to play with it for a period of time without any charge, and then after that pay for the subscription on a credit card.
"And then for premium partners we will have support plans and key account management with tiered packages."
Ultimately flexibility is the watchword for wbe.travel. "It's crucial clients can downscale their business as well as upscale.
"Usually with SaaS all you are thinking about is upscaling, well sometimes you have to downscale.
"We want to provide flexibility, so for instance if you subscribe to 10 connectivity APIs but you only use five you can unsubscribe from five.
"We are investing trust and money in our clients businesses in the hope that at some point the business will come back. This is the bet."