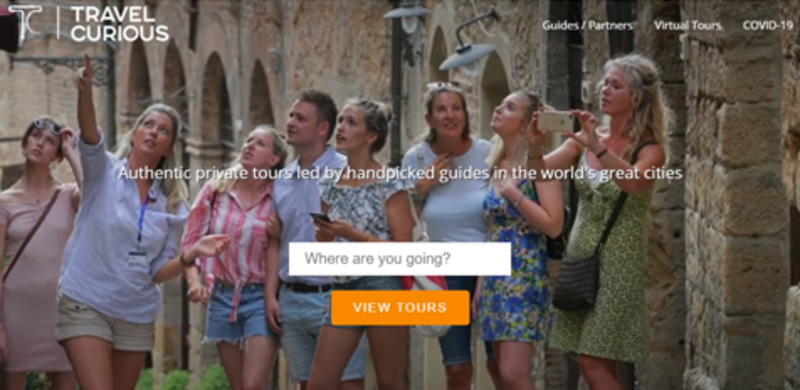 Bespoke cultural tours provider Travel Curious agrees partnership with Hotelbeds
Experiences in 62 cities will be distributed to the trade in bed bank's Beyond the Bed portfolio
London-based bespoke private tours firm Travel Curious has secured a strategic distribution deal with leading global bedbank Hotelbeds.
The firm, which has over 900 handpicked guides conducting tailor-made tours in 62 cities globally, will supply inventory through Hotelbeds' Beyond The Bed division.
The partnership gives Travel Curious access to Hotelbeds' distribution network of over 60,000 B2B agents and retailers, airlines and loyalty programmes in 140 markets.
All of Travel Curious' private cultural tours are bookable online.  Amir Azulay, co-founder and chief executive, said:
"We are thrilled to be partnering with Hotelbeds and believe this alliance to be a great match.
"As an ancillary supplier partner of the Beyond The Bed brand, we will be able to offer our authentic local, cultural tours and experiences to Hotelbeds' hotelier partners and a further 60,000 travel buyers.
"Our combined technology offers powerful tools to integrate into these partners' systems for a seamless customer journey.
"Travel Curious owns the entire process end-to-end from the point of booking, which means Hotelbeds' travel partners will have the confidence to offer their guests a truly memorable experience on their travels, without having to manage the process themselves."
Javier Arévalo, managing director of the Beyond the Bed portfolio, said: "We are incredibly pleased to announce our partnership with a leading company such as Travel Curious.
"This alliance boosts our wide range of portfolio of experiences in destination by adding Travel Curious tailor-made private tours in the world's great cities".