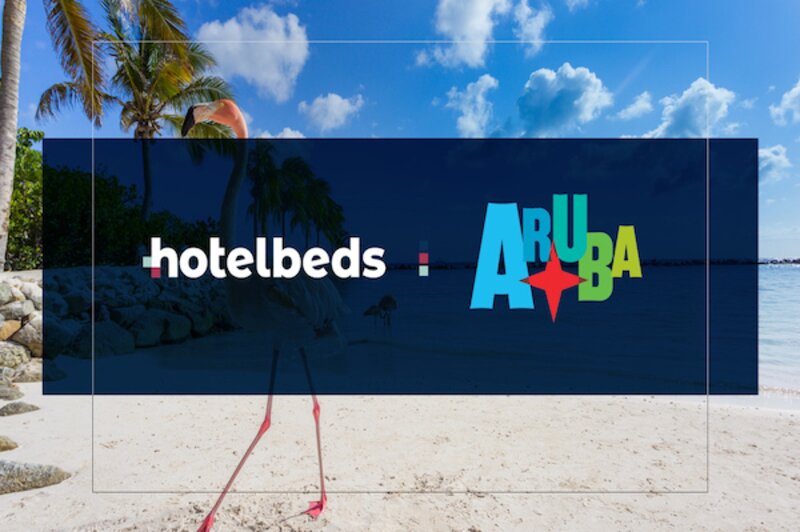 Bedsonline agrees trade webinar campaign with Aruba to boost Caribbean tourism
Hotelbeds' brand will highlight how the destination has adapted to COVID-19
Exclusive hotel rates for travel agents to visit Aruba will be part of a campaign to help boost tourism to the Caribbean island.
Training webinars to show how the island has adapted to Covid-19 travel and safety measures are also planned by Hotelbeds' trade brand Bedsonline.
The initiatives are part of a new partnership between the Aruba Tourism Authority and Hotelbeds to promote tourism recovery until the end of August 2021.
The global bedbank aims to drive incremental tourism arrivals to Aruba by increasing both the overall room nights generated as well as revenue.
Hotelbeds marketing and communications director Gareth Matthews said: "Aruba has many beautiful locations ideally suited for travel even in the current context, and these, combined with the special rates and promotions we are arranging, will be highly appreciated by our large network of travel trade buyers around the world.
"We are also pleased to highlight to our partners the steps Aruba is taking to welcome back visitors and promote safe travel.
"Like all of our campaigns, the goal is to drive incremental demand from international markets and provide high-value guests for our hotel partners."
Aruba Tourism Authority North America director Edward Malone added: "As we manoeuvre the challenges of Covid-19, our focus is to drive consumer demand while emphasising the safety and health of travellers to Aruba – as well as showcasing the quality vacation experience that visitors deserve and can look forward to.
"While we understand that not everyone is ready to travel yet, we also recognise the need for recovery.
"Travel planning, supporting the travel agent community, and bouncing back to delivering high-value bookings for hotels and attractions is crucial."