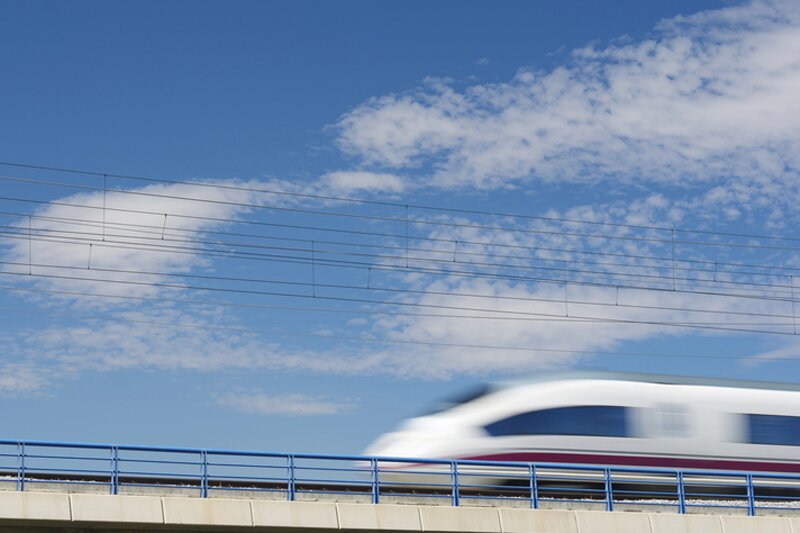 AERTiCKET expands into rail through partnership with Amadeus
European wholesaler prepares for how people will want to travel in the future
European wholesaler AERTiCKET is working with Amadeus to build its rail offering for clients as the industry adapts to travel restrictions imposed due to the COVID-19 crisis.
The GDS and travel technology giant said AERTiCKET has moved to deepen its partnership and diversity its business "as a result of the very challenging situation in the travel industry".
Amadeus said: "it will be essential for travel sellers to make an extensive range of offers available for business and leisure travellers, so they can begin traveling again with confidence."
AERTiCKET previously had access to air content through the Amadeus Travel Platform but it has now integrated with the Amadeus Rail Platform.
The addition of domestic and international rail content allows AERTiCKET's customers to book rail tickets, alongside flights and other travel offers.
Railway operators that will be available on AERTiCKET's Cockpit booking application include Austria's OBB, France's SNCF, Germany's Deutsche Bahn, Italy's Trenitalia and NTV, Norway's NSB, Sweden's SJ, Spain's Renfe, and Switzerland's SBB.
The wholesaler's travel agent network will be able to book rail trips for travellers without having to sign individual contracts with each rail operator.
Rainer Klee, founder and chief executive of AERTiCKET, said: "We are the largest ticket wholesalers in Europe, and we have to prepare for how people will want to travel in the future.
"Offering a diverse range of rail options not only gives travelers more choice for their journeys, it also is an important and necessary contribution to climate protection to offer rail for short distances.
"While we already have strong and direct agreements with rail carriers, we wanted to create an even wider and more comprehensive rail portfolio.
"Amadeus is the perfect partner for this as it has one of the most well-developed rail portfolios in the industry today and it's a pleasure to work with long-term trustworthy partners, especially in these challenging times."
Mirja Sickel, executive vice president of rail and ground travel at Amadeus, added: "During a crisis like COVID-19, we realize that sometimes we take for granted all the ways in which we can travel.
"Rail is in many cases a great alternative or addition within the end-to-end journey of a traveler. The myriad of possibilities creates great opportunities for travel providers, which is why we are happy to expand our collaboration with AERTiCKET and provide access to our extensive rail portfolio.
"More and more, traveling by train has become a preferred mode of transport for journeys up to 300 kms and so we're confident our partnership with AERTiCKET will give its customers the richest range of content, which will be pivotal while we navigate today's challenging environment and prepare for the future."
AERTiCKET is a long-standing customer of Amadeus and continues to work on a number of strategic projects together, including being an early adopter of the NDC-enabled Travel API.