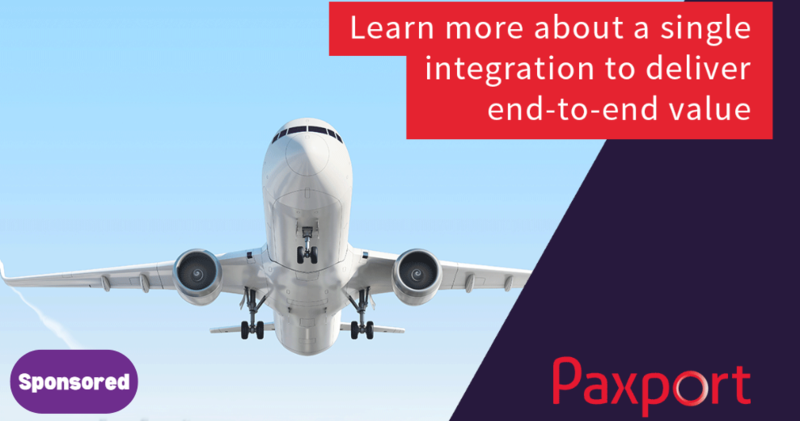 Sponsored content: How Paxport's single integration can simplify workflows to deliver end-to-end value
Seamless user experience is a deal breaker for customers, ensure your offerings match expectations
Working with the giants of the online travel space, Paxport has built up a portfolio of success in its 29 years of operation, delivering a range of cloud-based solutions to simplify and streamline client's connections and workflows.
The winners of the Champions of Data Travolution Award 2022 serve more than 80 airlines and 250 travel businesses across Europe through its solutions.
Paxport have been a staple in airline travel technology for many years, with its original passenger management business still hugely popular today.
However, the industry shift in focus to optimising its route to airline distribution channels has seen Paxport's end-to-end solutions become a major market leader in this space.
Paxport's core distribution system, PaxFaB, provides leading connectivity to a wide variety of different airlines, while Paxport clients can also benefit from advanced caching and payment solutions.
PaxFaB
The all-in-one distribution platform with search, cost, book and manage functionality, includes a huge offering of low-cost carrier content, consolidator and IATA NDC full-service carriers, as well as in demand ancillary services.
This enables travel resellers and tour operators to increase efficiency and accuracy of prices, drive better conversions for higher revenue and profitability with one integration.
PaxCache
The search performance solution with enriched data was one of the efforts that impressed the Travolution judges.
It provides operators accurate pricing to increase conversation by processing a massive range of fares, responding dynamically to the volume of searches performed and increasing its update frequency as price differences are detected.
Companies can use Paxport's capabilities to have 95% data accuracy within 100ms response time.
600 million fares are cached through PaxCache with 1.5 billion updates processed per day.
PaxCache can be integrated on its own or can be doubled up to maximise efforts in unison with PaxFaB.
The two solutions complement each other are a natural fit for most clients due to the content offerings they can provide.
Pax2Pay
From management and distribution all the way through to payment, Paxport's end-to-end technology ensures hassle-free solutions via a singular integration.
It allows for digital banking with individual funding accounts for speedy bank transfers, as well as offering virtual cards in over 11 currencies for payment choice while being safe and secure.
The all-in-one payment tool, instantly available through Paxport's airline distribution technology or through a standalone API, includes an online portal for accurate data and real-time oversight of all transactions for easy recognition as well as several reporting tools.
Consultative approach
Each solution is available as a standalone, but the true potential is unlocked with an end-to-end workflow.
Paxport take a consultative approach on finding what solutions best fit each client's needs.
The combination options of Paxport solutions are endless. No two travel businesses are the same and Paxport's team of industry experts will identify each company's core requirements to deliver a solution that will provide instant connectivity to in demand airline content, driving efficiency and conversion.
For more information about Paxport, go to paxport.com.
Or, sign up to receive more information about its end-to-end capabilities here.