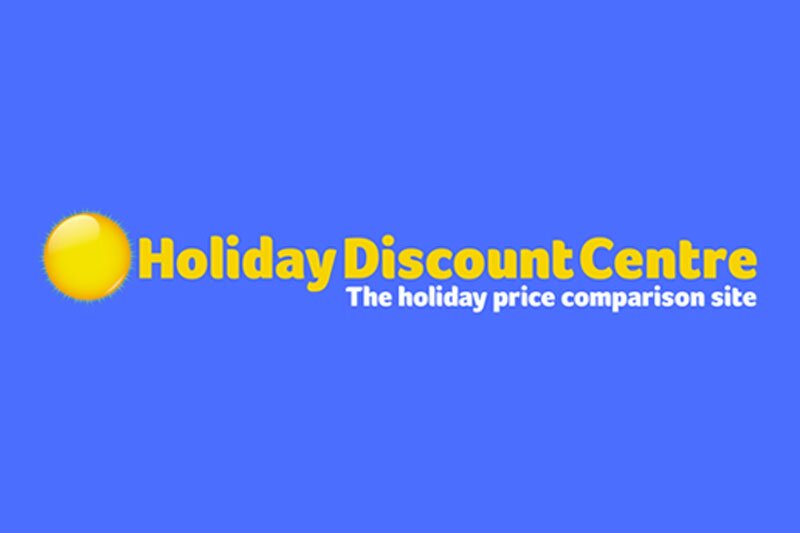 Uncertainty forces Holiday Discount Centre to consider job losses
Boss Steve Campion demands roadmap out of lockdown amid 'hideous' trading environment
After revealing that he was considering making redundancies, Lee Hayhurst spoke to Steve Campion, managing director of online travel deals sites Holiday Discount Centre and Cheeky Trip about the crisis the industry faces
Travel deals specialist Holiday Discount Centre says it has been forced to consider making a small number of redundancies as uncertainty over travel's restart continues.
The firm has begun a one-month consultation on plans saying with no government roadmap for unlocking travel it had to act to cut costs now as furlough starts to unwind from next month.
Steve Campion, managing director of the Newcastle-based business which also operates the Cheeky Trip brand, fears there is no prospect of a meaningful re-opening of travel for up to six months.
"It's just gone on too long," he told Travolution having tweeted about the potential job losses. "The issue the whole industry faces is the huge uncertainty about when things will return.
"There is just no roadmap for travel at all. Effectively, it's illegal to go on holiday anywhere and the problem is there's no certainty.
"The government is saying no countries will be added to the green list in the medium term. What do they mean by medium term? In the financial world that's three to six months."
Campion said the firm, which generates and supplies leads to travel partners, has been operating at just 5% of usual revenues since the beginning of the last lockdown.
"We are delivering enquiries to clients who are themselves up against the wall. It's hideous. If you spend money on Google to get bookings in, Google doesn't refund you when they get cancelled," he said.
Campion has been able to take advantage of the UK government's furlough scheme, but as a B2B non-consumer facing business has not been able to make use of other assistance like rates and VAT relief.
He said while the firm has cash reserves to remain in business for the foreseeable future, with costs due to rise as employer furlough contributions increase from next month, he had to act.
"We are an owner manager business, so funding of the business comes from myself and other shareholders. In this position we have to make a call and get costs down.
"There comes a point where we have to make some cuts, which is unfortunate. The problem with borrowing cash is it just kicks the can down the road.
"Ultimately that money has to be paid back and as an owner manager business you have to make a decision – is it going to be worth it, will you make enough money to pay that back?"
Campion, who plans to join a travel Day of Action in London on June 23 to highlight the plight of the sector, said he is resigned to the fact that the industry faces a second bad summer.
"It's important in our industry, more than any other given the way it works, that the government gives us as much forward guidance as they possibly can.
"I appreciate that this is difficult, but they have forecasts, and they have forecasts for destination countries as well. They have the ability to give forward guidance.
"There's no reason they can't do that with travel, as they have with the domestic unlocking. If they say you can't travel for the rest of the year, what are they going to do in terms of compensation?"
Campion said with outbound travel singled out for restrictions as government prioritises getting the domestic economy fully up and running, demands for sector support should now be heeded.
"The government can structure that in a whole range of ways specific to our sector. Companies in travel are always very careful not to admit they are up against it financially.
"Travel's always been very reluctant to do that because as soon as you do people will not book with you. Consumer confidence is important for future bookings.
"I can be a bit more open about our situation, but if the big travel firms all tell government 'we will survive' the government says 'that's great, we don't need to do anything then'.
"That does not help getting the government to support you as an industry. But the government has got the information on people's turnover, the figures on VAT returns.
"They can see the catastrophic reduction in turnover. There are big businesses up against it. I think we are going to have to accept this is going to be a dreadful summer.
"If we were supported to go into some sort of hibernation, that's what we should do because in the end it's the hope that destroys you.
"That would allow people to be honest about the situation, but the government needs to be honest with us as well.
"As business owners we all have to be realistic. This is not going to come back anytime soon, probably at the earliest we could end up with a winter season and normality in 2022."
The recent move to take Portugal off the green list of countries dealt a devastating blow to consumer confidence, said Campion, who described it as a political decision.
He accused the UK government of being overly-cautious about a virus that is mainly a threat to older people and of underestimating the wider impact damage to the travel sector has on the economy.
"The government does not realise how big the sector is. There are a huge amount of businesses involved in the travel sector and in supporting the sector and they are all affected by this.
"All the government thinks about is the airlines. Hopefully, we can all come out of this, but the reason I tweeted about our redundancies was to highlight that people's jobs are at risk."