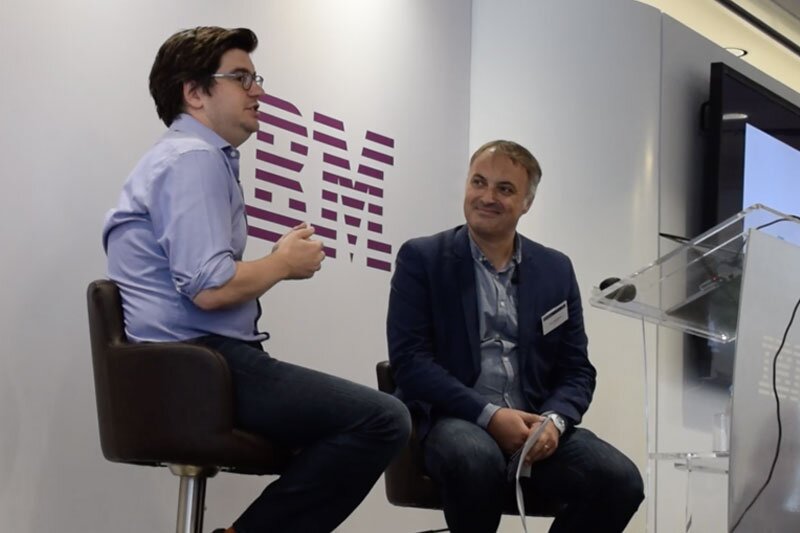 Travo Start-up Summit: Secret Escapes targets £1bn turnover
Co-founder Tom Valentine reveals aim at Travolution start-up event hosted by IBM
More than 100 delegates gathered at IBM's London headquarters for the Travolution Start-up Summit 2018. Juliet Dennis reports


An online luxury travel deals business which started life in a dinghy basement office in 2010 is targeting £1 billion turnover within two years.
Flash sale specialist Secret Escapes co-founder Tom Valentine said he came up with the concept for the business with Alex Saint, founder of price comparison website Dealchecker, over a drink at the pub.
Speaking at the first Travolution Start-Up Summit, Valentine said the pair had spotted a gap in the market for a business "like Groupon but for luxury travel" selling off discounted rooms that hotels were struggling to shift to a closed user group of members.
The £1 billion target follows rapid growth by the business which began as a start up business in the UK in 2010 before expanding internationally.
Valentine said: "We put £250,000 into the business to start with. We are now in 20 territories and we are competing with Google for hires.
"What we do is work with hotels who fundamentally own the experiences and allow them to manage their prices more effectively. We are not stealing from the likes of Expedia or Booking.com, we are making unsold rooms sold.
"We are now on Series D [fourth round of venture capital funding]. Our goal is to become a £1 billion business within the next couple of years."
It's a far cry from the early days of the business, which moved from Saint's kitchen table to a "horrible" basement in Dealchecker's offices.
Valentine recalled: "We had 40 of us in there. We were selling incredible holidays to the Maldives out of what was effectively a sewer. We could not bring clients into the office so we spent half the day in cafes."
Valentine, who began his career at eBay, said raising money and investing it in the end customer was critical to the company's early growth but admitted there was also "an element of luck" in coming to market at the right time.
Secret Escapes raised around £750,000-£800,000 in initial 'Series A' venture capital funding in April 2011 which it spent mainly on digital marketing and acquiring the customer.
He said: "Over the course of time you become part of the customer's travel process and make money after acquiring the customer. You have to invest up front."
The company later turned to offline advertising in the form of TV to expand into new overseas markets. By 2013, the business employed 120 staff and enjoyed turnover of £200 million.
"International expansion felt like an obvious next step," added Valentine, who said Germany and Sweden were among its first new markets outside the UK.
Valentine said he believed in a "testing culture" for business success but also admitted the company had made mistakes by being "too short termist".
He said: "Our mistakes have been convincing ourselves that a project is so important that we abandon having it test-based. Generally speaking, you then wish you had spent another couple of days testing it out."