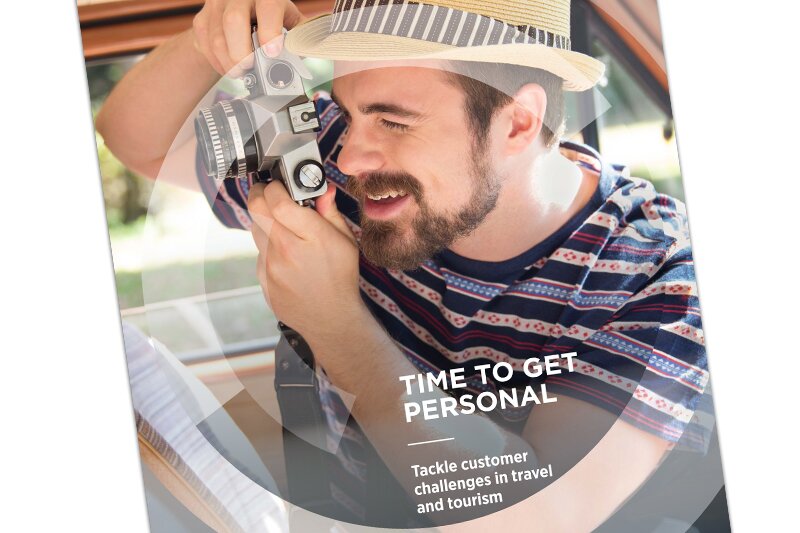 Satisfaction dips with Comparison and Evaluation in travel, finds PA consumer study
Enable competitor comparison advises PA consumer report
Customer satisfaction with travel dips during the Comparison and Evaluation phases of the customer journey, according to the latest customer research from PA Consulting Group.
A study of the attitudes of 2,000 customers found particular dissatisfaction with Comparison and Evaluation, although the highest number of responses rated these phases 'easy', 'quick' and 'fun'.
However, it was in these two critical areas of the travel journey that the sector fared worst compared to Inspiration, Research, Booking and Payment.
The PA report – 'Time To Get Personal' – states: "It might seem counter intuitive, but a key step to resolving this issue lies in helping your customer compare your offerings with competitors.
"They're going to make the comparison anyway, so take control and make it easier for them to see what your competitors offer while highlighting the benefits of your product."
Citing Forrester research, PA says a "dangerous gap" is emerging between customer engagement and loyalty. The report goes on:
"…it would be naïve to think your customers will buck that trend. Comparison sites like TripAdvisor and Kayak give customers plenty of opportunity to buy from your competitors.
"So, the way to win is to understand what makes your offer unique and let customers compare that without leaving your website or platform.
"Easier comparison would also improve credibility by showing customers you're confident you have a valuable offer."
The PA study also urges travel firms to think beyond the usual holiday types with customers found to be interested in more than just sun, sea and sand.
And it sets out how customers are being influenced by an increasing range of channels from traditional print and other media to social platforms and content sharing sites.
"Our survey shows travel organisations' own channels, or those they have obvious influence over, are less influential than sources outside their control," the PA report says.
"So, they must spend more intelligently on advertising to match the influence achieved through word of mouth and independent reviews."
The Time To Get Personal report says travel firms should offer customer more choice beyond the traditional pre-package by offering more personalised product options.
Advising firms to understand customers more through data, innovate and adapt to their requirements, the report says:
"Responding to the changing customer demands our research uncovered will take a more proactive approach from travel companies.
"If they wait for customer dissatisfaction to reach a peak before acting, it will be too late."
More: Access the report here