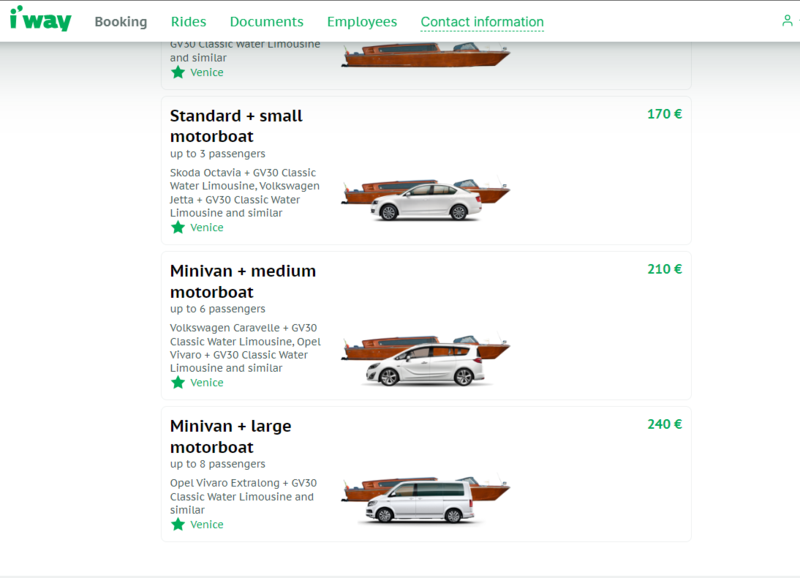 i'way introduces new boat transfer service in Venice
Feedback has been positive so far
The international transfer booking service i'way has launched a new service in Venice, with a Vizianello GV 30 water limousine now available to order as a ride.
The company adds the boat transfer to its books on top of its already established car transfers.
Boat sizes range from small to large, with a capacity of three to eight passengers.
This allows for is possible transfers to any location in Venice from Marco Polo International Airport.
Travellers can book a boat through the i'way application and the personal accounts on the website as the new transfer is already in the test phase.
"We have been planning to expand the types of transfers for a long time. We did not want to limit ourselves only to cars," says Dmitry Salikhov, CEO of i'way.
"Besides, our passengers kept asking for this too. We all understand that having a boat in Venice is not just a whim, but a real necessity.
"For business travellers, it is a convenience and a time saver, yet for the average tourist, especially those visiting Venice for the first time, the Vizianello GV 30 boat is an inseparable part of the city.
"They'll agree that the first visit to Venice and the trip to the hotel by the most beautiful and lacquered boat is much more atmospheric"
The company said they do not intend to rest on its laurels and is planning to introduce a new type of transfer in other cities and countries where water transport is of importance.
It also plans to launch a water transfer service in the Maldives.
Feedback from passengers on the launch has been positive.