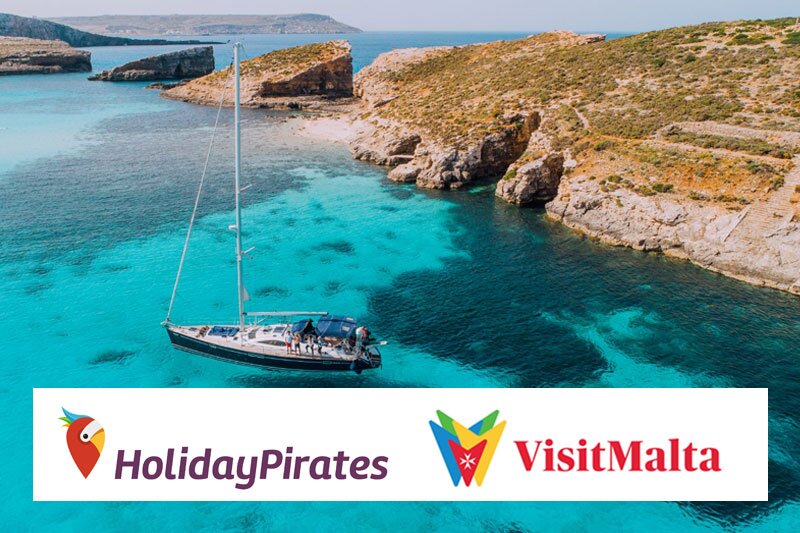 HolidayPirates teams up with Malta to promote holidays to its millennial audience
Dedicated microsite and promotions come after island announced British visitors are welcome
HolidayPirates has launched a campaign with the Malta Tourism Authority targeting deals at its audience of millennials for later in the year.
A first such partnership with the Mediterranean island, the campaign kicks off on June 11 and includes a dedicated microsite information hub.
The hub will also include several pages of tourism highlights, advantages to each season and inspirational content on adventure, cultural and romantic getaway options.
HolidayPirates users will also receive Malta details and deals through solus newsletters, which has one million subscribers across its 10 markets.
The firm's 10 million app users will also receive notifications as well as the brand's 10 million Facebook fans and one million Instagram followers.
HolidayPirates will also create exclusive Malta posts to its website which claims to generate 30 million monthly visitors.
Nicholas Cooper, commercial partnerships supervisor UK and north America at ?HolidayPirates Group, said:
"It is an honour for us to seal our first collaboration with Malta Tourism Authority in this very special year of transition and rebound for tourism.
"Malta is only a three hour flight from the UK and a year round destination for our users.
"With its mix of historic towns, cultural attractions and beautiful beaches, Malta truly has something for everyone.
"We are convinced that our audience will appreciate the natural riches and the rich heritage of this Mediterranean archipelago and are proud to be able to showcase what it has to offer".
Natalie Swinburne, Malta Tourism Authority trade marketing manager, UK and Ireland said:
"We're thrilled to be working with HolidayPirates to share year-round Malta, Gozo and Comino deals with more holidaymakers.
"The winding honey-coloured streets, picturesque coves and tranquil waters have missed tourists and are ready to welcome visitors back this summer.
"With Malta reaching herd immunity there is no better time to book a deal to visit the Mediterranean archipelago."
The partnership with Malta Tourism Authority follows the announcement from Malta that they are welcoming back British tourists.
Tourists need to present a negative PCR test within 72 hours of their arrival and a completed Passenger Locator Form which includes a Public Health Travel Declaration Form.
Malta is currently on the UK's amber list of countries which means that travellers returning to the UK will need evidence of a negative PCR test taken before arrival to the UK and self-isolate on return.